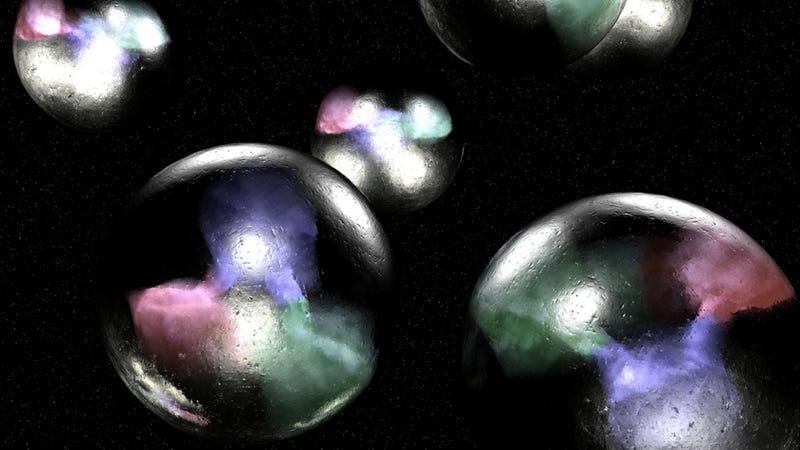 If you're like the rest of us, you're almost certainly made of matter. But where did all that delicious, gooey matter come from? In this In this week's "Ask a Physicist" we'll find out.
I get a lot of questions pondering the general nature of existence, so for this week's column, I decided to get a bit philosophical and give a primer on:
Where did I come from?
I don't mean in an immediate sense; that's a discussion you need to have with your parents. I also don't want to talk about the origin of heavy atoms like carbon, oxygen, and calcium, that make up most of your good parts. That's an interesting story as well, but one I'll have to save for a later date.
Instead, I'd like you all to fire up your bongs for the ultimate in stoner questions: Why is there something rather than nothing? To explain why this is even an issue, I need to say a few words about antimatter, our often misunderstood friend.
Matter and Antimatter
As an avid io9 reader, you probably already have more than a passing familiarity with antimatter. The basic drill is that antimatter behaves almost exactly the same as ordinary matter — same mass, same amount of spin, etc. — but has the opposite charge and other quantum numbers. We'll see in a bit that the "almost" carries with it some important implications for the universe. A positron, for instance, behaves just like an electron, but has a positive charge rather than a negative one. An anti-proton has a negative charge, and so on.