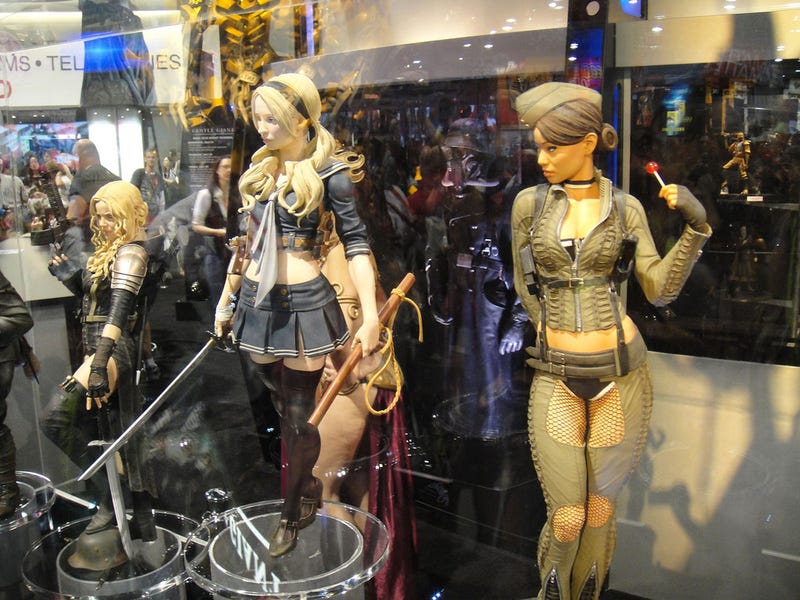 Now it's official: Marvel Studios won't be promoting The Avengers, or any other forthcoming movies, at Comic-Con. With this news, Marvel joins parent company Disney, plus Warner Bros. and the Weinstein Co., in sitting out SDCC 2011.
That means no John Carter, no Real Steel, no Superman reboot and no Dark Knight Rises, among others. On the other hand, there'll be a big push for Cowboys & Aliens, and 2012's Amazing Spider-Man will be there. So will The Adventures of Tintin. So will The Twilight Saga: Breaking Dawn. And so will the Ghost Rider sequel.
What's going on?
Some speculate that Disney wanted to save its big properties, like John Carter and Avengers, to push at its own D23 expo in August. Plus Avengers will still be in the middle of shooting, so it might be hard to take a few days off for the con. There are also rumors that the crazy stampede for SDCC hotel rooms left some big stars with noplace to stay.
But there's also no getting away from the fact that promoting a film at Comic-Con doesn't seem to have much relationship to its box office earnings. Comic-Con is a great place to generate buzz among die-hard fans — exactly the people who will go see a film on opening night, no matter what. Just look at some of the huge flops that had a big showing at Comic-Con. Recent Comic-Con sensations have included Scott Pilgrim and Sucker Punch, which bombed, and Tron Legacy, which did okay but not Pirates of the Caribbean numbers. Oh, and then there's Green Lantern, which is already inspiring "what went wrong" pieces.