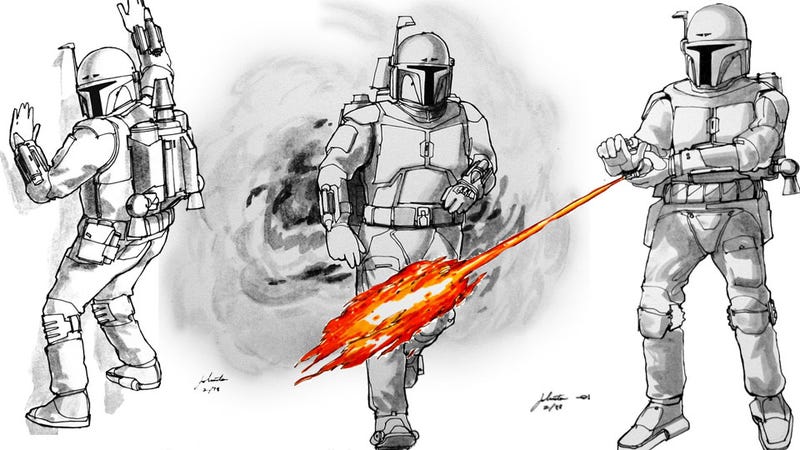 Star Wars. It's part of our culture. A crucial feature of our lives, like an energy field that binds all living things together. You may think you know everything about this rich universe — but there's always more to learn.
The history of Star Wars, both in the universe and behind the scenes, is such a rich tapestry that there's a nearly endless supply of weird facts. With that in mind, here are ten things that you probably didn't know about Star Wars.
10) George Lucas killed Chewbacca. The most famous Wookiee died off in a novel called Vector Prime by R.A. Salvatore. Nobody particularly wanted to kill off Chewbacca, but the authors and editors of the Expanded Universe novels wanted to kill off one of the well-known characters, because they felt as though nobody was taking the books seriously any more. So the book editors wrote to George Lucas with a list of characters they'd like to be able to kill off, with Luke Skywalker on the top of the list. Lucas wrote back with a list of characters it was not okay to kill off — and poor Chewy wasn't on that list. This was one lottery it was not a good idea to let the Wookiee win.
9) Ewoks speak Tibetan. At least, sound designer Ben Burtt used Tibetan phrases in the Ewok language. Burtt was inspired by a BBC documentary about the Tibetan, Nepali and Kalmyk languages, and later interviewed several native Tibetan speakers. So the Ewoks are speaking Tibetan, Nepalese and a few other bits and pieces. Also, Lando Calrissian's pilot Nien Nunb spoke Haya, a Tanzanian dialect. (His dialogue was recorded by a Tanzanian exchange student.) And the Jawas in the original film spoke Zulu — except that it was altered somewhat, and then sped up.
8) Jabba's dancing girl reveals more skin than you might realize. Many VHS tapes of Return of the Jedi died to bring you this information. The Twilek dancing girl, Oola, has a wardrobe malfunction during her dance sequence to the song "Lapti Nek" — read more about that fantastic piece of music here. And during the VHS age, there was much rewinding and freeze-framing to confirm this fact. What's surprising is that reportedly, the Special Editions still preserve this Twilek nipple slip, even though George Lucas spent hundreds of person-hours changing every other aspect of that scene, to create a new Max Rebo Band performance around the song "Jedi Rocks." In any case, if you want to see screengrabs of the thrilling Jedi nudity, they're here.