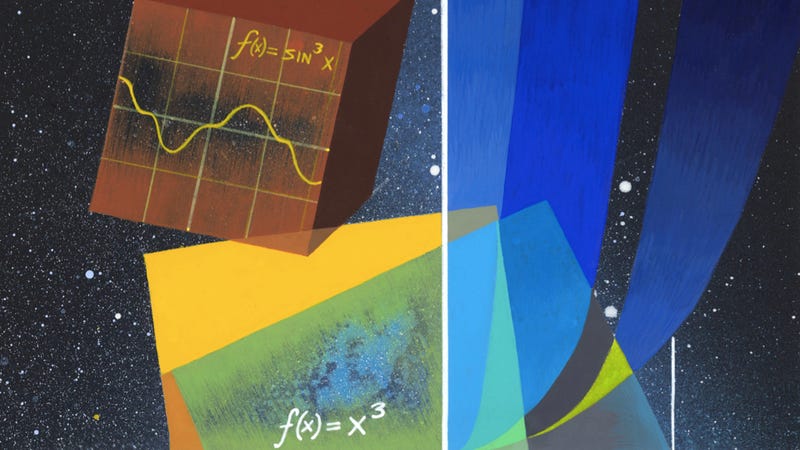 Is the universe flat or spherical or saddle-shaped, and what do any of these things really mean? Do we live in a Pac-Man universe, or an infinite one? In this week's "Ask a Physicist" we'll find out.
Art (detail from 963A X Cubed) by Hannah Michael Gale Shapero.
Physicists tend to take certain phrases for granted. "It can be shown..." means, for example, that it requires twenty or more pages of calculation to show, and that I'm likely to screw it up by the end of page two. "Elegant" means that I can't actually prove something at all, but I'd really, really like this to be the correct answer, since I can write it down in the fewest possible symbols.
Then there are the phrases that we think actually shed light on the situation, that are intended to be transparent to a lay audience. It's exactly this sort of issue which prompted reader Eduardo Ojeda to ask:
What's up with the concept of "shape" applied to the universe? How can something with no practical boundaries have a shape?