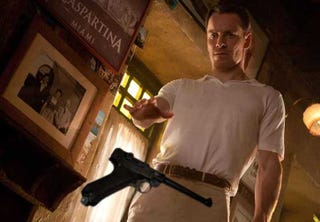 We quite liked X-Men: First Class, but sadly it failed to levitate the box office with the power of its mind. The mutant prequel made just $56 million in its opening weekend, less than the $69 million some analysts predicted.
What happened? And can the X-Men still claim a victory somehow?
First of all, a few bits of context:
The movie did slightly better than the studio's own prediction, but much worse than some outside analysts expected. And compared to other big summer movies, it was kind of anemic. Also, consider that X-Men Origins: Wolverine made $85 million in its opening weekend. And X-Men: The Last Stand made $103 million in its first weekend.
X-Men: First Class did great overseas. Of course, by all accounts, Hollywood weights U.S. box office more heavily than overseas box office, because the studios get a greater share of domestic gross.