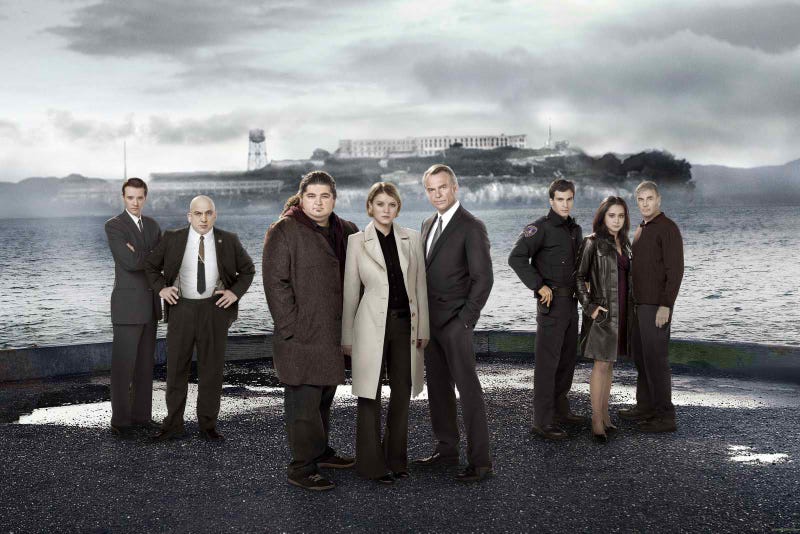 J.J. Abrams' next TV show features an island and time-spanning mysteries, but it's nothing like Lost. Even the presence of a former Lost writer and Jorge Garcia in a major role don't make it any more Lost-y.
We've seen the pilot for Alcatraz, Abrams' new show, and it's more like a detective show with a big crazy mystery at its center. Here's our early review, with only no spoilers other than what you could glean from the network's press release.
As usual, we have to caution that we've seen an early pilot, and the first episode of the show, when it airs sometime in early 2012, could well look very different. And this is just our early first impressions from watching the show.
Early reports suggested that Fox might not pick up Alcatraz, because there were misgivings about the pilot. And having watched the pilot, we have a feeling we know what the network execs were worried about. It's not a bad episode of television, by any means – there are a few astoundingly brilliant moments scattered here and there – but it's very slow to unfold, and it doesn't do very much to make you care one way or the other about what's going on.