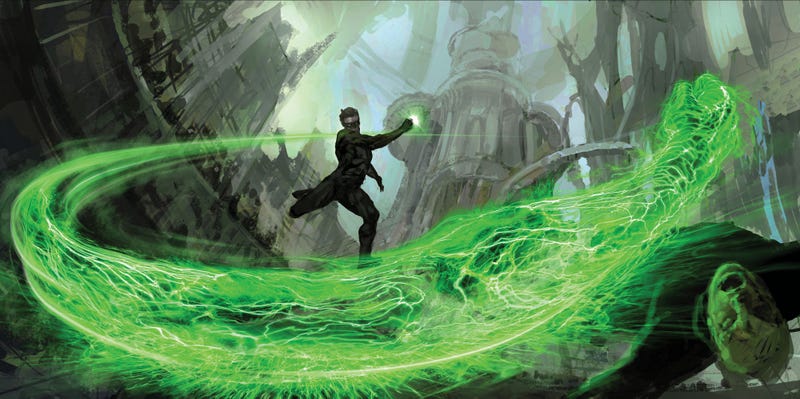 Green Lantern might be the summer's most ambitious movie, bringing to life the world of Oa and the alien faces of the Green Lantern Corps. How did the rich art of Gil Kane and Ethan Van Sciver translate to film?
A new book, Constructing Green Lantern: From Page to Screen, gives a kind of production diary that takes you through every stage of creating the movie's weird vistas, alien landscapes and green energy constructs. We've got a bunch of concept art from the book that shows how Oa and Hal Jordan himself could have looked quite different. Check it out below!
Yesterday we showed you a few pages from this book, focusing on Sinestro's amazing makeup and prosthetics. Plus some awesome creature concept art. Now the publisher, Universe Publishing, has sent us some super high-res concept art images from the book to share with you.