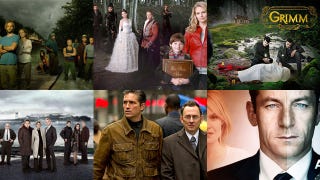 Upfronts are over, and we've seen some of the best (and worst) of the future of fall TV 2011. But which particular show are you most excited about? Which new genre series has topped your must-watch list? Vote now!
Here are the choices:
Once Upon A Time (ABC)
All of the inhabitants from fairy tale land are mind wiped and thrown into reality. Now it's up to one woman to save them all. Ginnifer Goodwin plays Snow White (now a sad, pixie-cut nun) and Robert Carlyle plays some evil goblin.