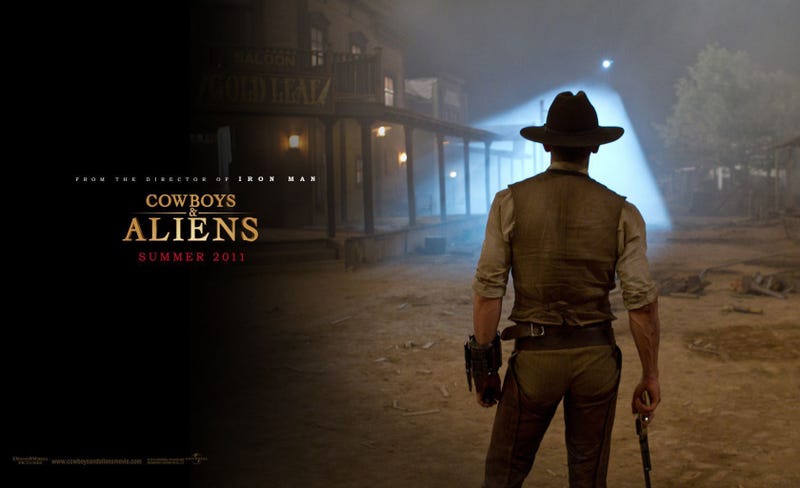 Lately it seems like a lot of the freshest genre works are mash-ups of well-worn ideas. Whether it's "police procedural with elves" or "superhero movie with Cold War intrigue." But why do some genre mashups rule, while others fail horribly?
Is there some magic secret to mixing and matching genres in a way that actually works, instead of just feeling like cliches piled on top of cliches? Does mashing up genres automatically make them fresh? Is there a right way or a wrong way to make genres collide?
What follows is some theorizing — as always, feel free to disagree in comments. I wasn't wearing my Infallibility Hat (TM) when I was jotting down this stuff. Although there was coffee involved, which is the next best thing to infallibility.
Anyway, in a nutshell: genre mashups don't even remotely rescue well worn genres from seeming cliched or tired. In fact, mashing up genres can only make them seem more cliched, if it feels like a lot of rote elements are being trotted out because it's expected of one of the genres you're sampling. And there's almost nothing worse than a genre mashup that feels like a pastiche cluster. Beware the pastiche cluster, for it will turn gooey. On the other hand, sometimes splicing some foreign DNA into a genre will help you get at the heart of what made the genre work.
Now for a longer answer...
You can't really answer this question, without delving into what genres are, and how they work. For writers and creators, genres are a toolkit that let them tell stories — but that's not what they look like to audiences. The audience doesn't watch a cop drama and think about what genre tools the creators are using — except to try and guess what's going to happen next, or to spot obvious cliches.
In a sense, an audience only notices genre as part of the fabric of the story if it's going wrong. If genre goes right, it's almost invisible to the audience, except when they have to find a way to describe the story afterwards.
And I'm going to climb out on a bit of a limb here and say that one of the ways you can tell a genre is starting to get played out is that people are too hyper-aware of it as a genre, while they're experiencing it. Genres that lose their invisibility are no longer genres that have storytelling power.
Of course, nowadays we have the internet, which has democratized criticism to some extent and made people more intensely aware of cliches and genre expectations. So it no longer takes as much time for yesterday's brilliant fresh story conceit to become today's "oh no, ballerina unicorns again."