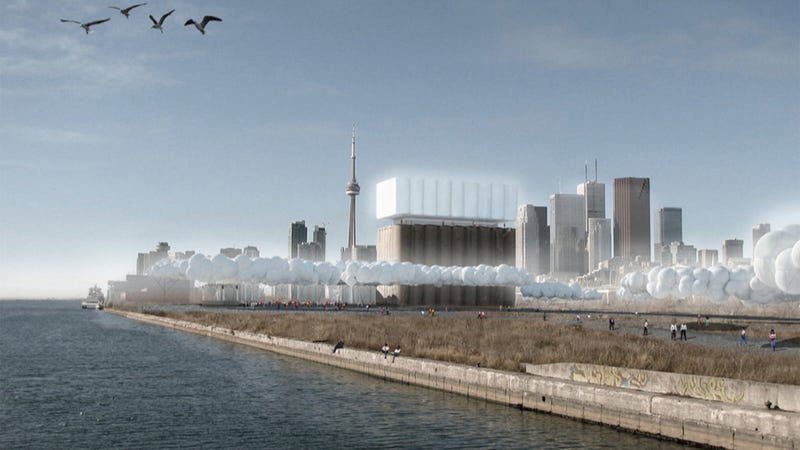 This is a glimpse of the future of Toronto. It's the winning entry in a contest to design a pavillion for the 2015 Pan-American Games Award Pavilion in Toronto.
Yes, those are hundreds of weather balloons filled with helium, clustered attractively together to create a surreal plastic cloud layer over the area. It will shelter people from sun during the day, and at night the underside will be illuminated with lights to create a spectacular outdoor theater.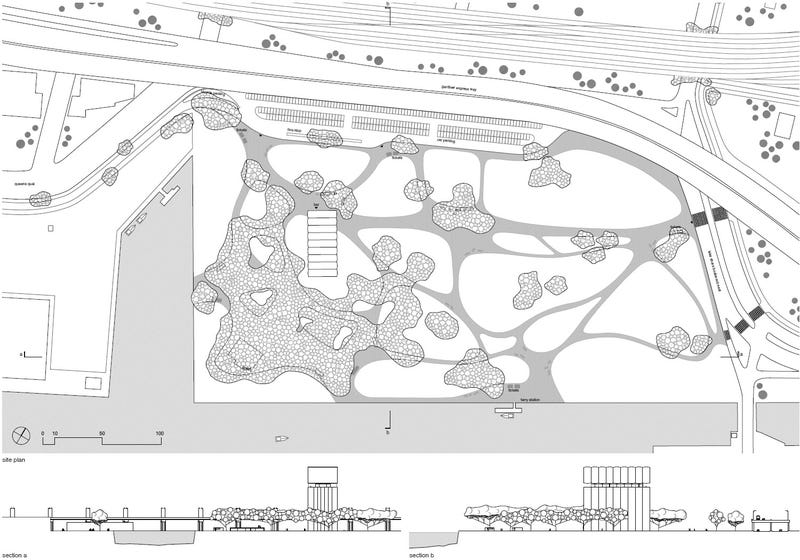 Writes John Hill on A Daily Dose of Architecture:
The competition — presented by AIAS, the Vinyl Institute, and the Canadian Plastics Industry Association — asked students to design a pavilion utilizing vinyl that "should showcase the athletes' accomplishments and Toronto's pride in hosting the Pan Am Games." The winning entry, "Tkaronto I gs2v," is by Manuel Gross, Yannick Vorberg, Patrik Staub, and Stefan Vetsch, recent graduates of the Swiss Federal Institute of Technology in Zurich, Switzerland.
Read more on A Daily Dose of Architecture.