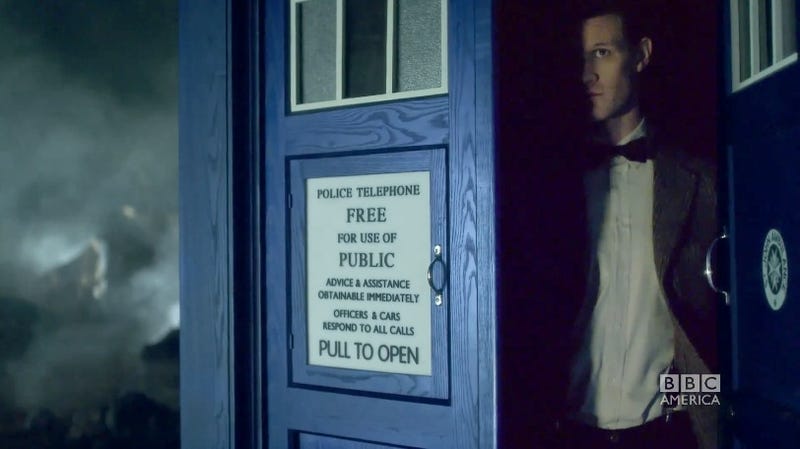 It's finally here: award-winning author Neil Gaiman's episode of Doctor Who is airing this weekend. We've seen it, and here's our absolutely spoiler-free review.
And when we say spoiler-free, we really mean spoiler-free. There will be no details below — beyond vague generalizations. We're assuming you haven't even watched the "next time" trailer. With that said, here are our first thoughts...
So at first blush, Gaiman's episode might be a good candidate for "episode you could show to your neophyte friends to get them hooked on Doctor Who." When we interviewed Gaiman a while back, he told us that his goal was to create an episode like "City of Death" or "Blink," one which just shows how that dotty man and his blue box can be used to tell a story.