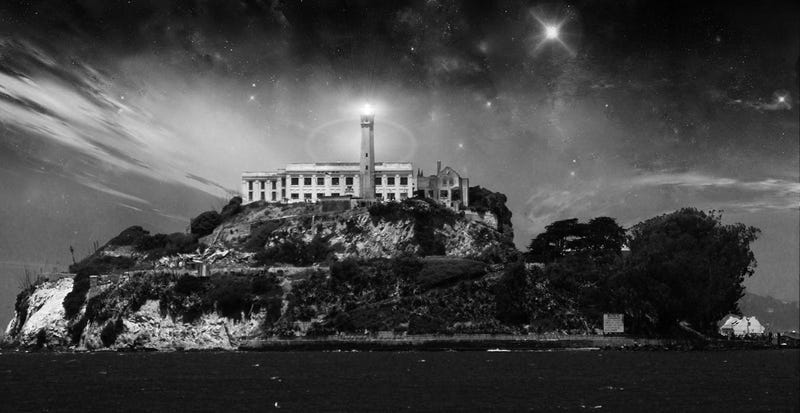 With the broadcast networks' upfront presentations right around the corner, TV studios everywhere are scrambling to pitch shows for Fall 2011. But which shows will make it past the pilot stage? Rumor has it some promising shows are in danger.
Shows that may not make it to your screens include J.J. Abrams' mysterious new Alcatraz series, the Locke & Key show and Ron Moore's 17th Precinct. Here's the latest on Fall TV's death match.
Alcatraz image via FMT.
FOX
Locke & Key
The talent behind this production is insane. Stephen King's son Joe Hill wrote the beloved comic book mystery series that inspired the show. Josh Friedman of Terminator: The Sarah Connor Chronicles wrote the pilot script, Mark Romanek (Never Let Me Go) is directing the pilot. Nick Stahl has been cast in a lead role and Alex Kurtzman and Roberto Orci are overseeing the whole series as executive producers. AND YET, Deadline is reporting that Fox isn't 100% sold on running the series because they've already filled their genre spot by renewing Fringe. With all of the fantasy-lite shows slated for this season we think it would be a shame to ignore the rich material provided in the comics. This is a deeply dramatic, riveting, puzzle-box of a book series, and it could really help elevate the Fall TV slate. The premise is simple: "Three siblings and their mother move into their murdered father's family home, where they discover a series of supernatural keys, which give them extraordinary abilities." But the pay out behind each unlocked mystery is huge. The Daily Beast recently read the pilot and described it as:
Suspenseful and gripping, this is a dark, supernatural drama that combines mystery, suspense, and action into one hell of a sinister package. Fox may have a difficult time marketing the potential series, given that the leads are mainly teens, but if they can pull it off, the network could have a good companion for the similarly mythology-driven Fringe.
Fingers crossed Fox sees the potential in this mysterious series.
Alcatraz
Locke & Key isn't the only buzzed-about drama getting the cold shoulder from Fox. Believe it or not, J.J. Abrams new time bending show Alcatraz may not air this Fall (according to Deadline). With Fringe getting another season, Fox allegedly feels like they won't burn any bridges with Abrams, should they decide to ignore his pilot about a group of random Alcatraz prisoners that suddenly just appear in modern times (after having been missing for decades). For more information on Alcatraz, check out our previous post filled with spoilers and hints.