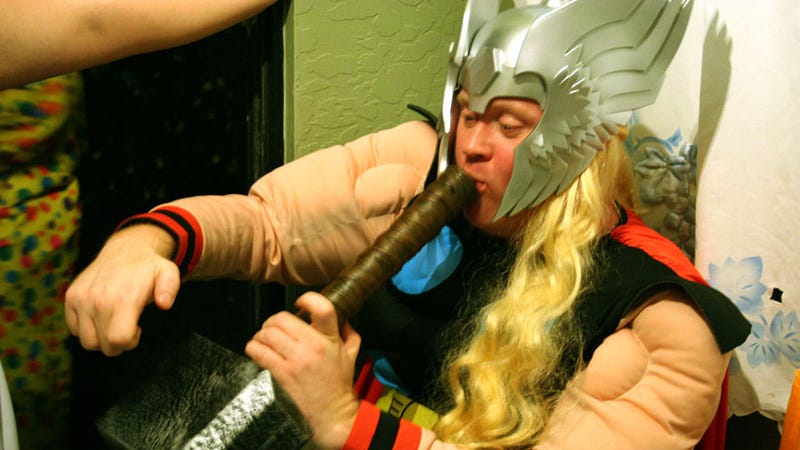 Speculative fiction ignites a spark of the imagination and blazes a trail of exploration throughout the cosmos. So it's only natural for us to pay tribute to the greatest science fiction and fantasy-themed bongs.
Seriously, it's amazing what people can turn into a bong or a pipe. There are R2D2 bongs, Zoidberg bongs, Starcraft bongs, Steampunk bongs and lightsaber bongs. Check out our favorites for 4/20.
Sadly, we have yet to see a tricorder bong, a TARDIS bong, a phaser bong or a sonic screwdriver pipe. Where are you, Star Trek/Doctor Who nerds?
Top image: Thor bong, via Hoveringdog on Flickr.
Darth Vader bong, via GrassCity.
Yoda Bong, via Hail Mary Jane
Another look at the Darth Vader bong, via GrassCity.
Purple Lightsaber pipe, via Rollies.com
R2D2 ceramic bong, via 777Bongs
Alien Bong, via The Rumph
Bong with pictures of the Millennium Falcon crew, via Glass Pipes
Dr. Zoidberg Bong, via What A Bong
Pokebong, via What A Bong
Superman Bong, via Tumblr
Spider-Man bong
Boba Fett helmet bong, via Goddess Sophia Walker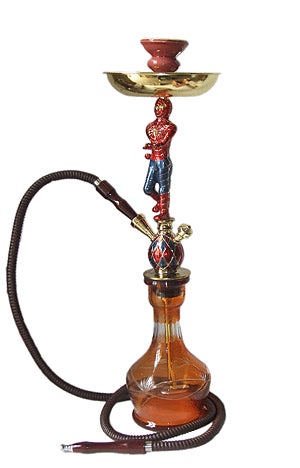 Spider-Man hookah
Zerg Bong
High Templar Bong
Tesla Bong
Batman "Pow" pipe, via ZingiberGlassWorks on Etsy.
Unicorn Bong, via The Rumph
Dragon Bong, via Vision of Hemp
Dragon pipe, via Hemp Cat Glass
Pegasus Bong, via The Rumph
"Head of Cthulhlu" pipe via Sword and Sanity
U.S.S. Enterprise Bong, more at this post.