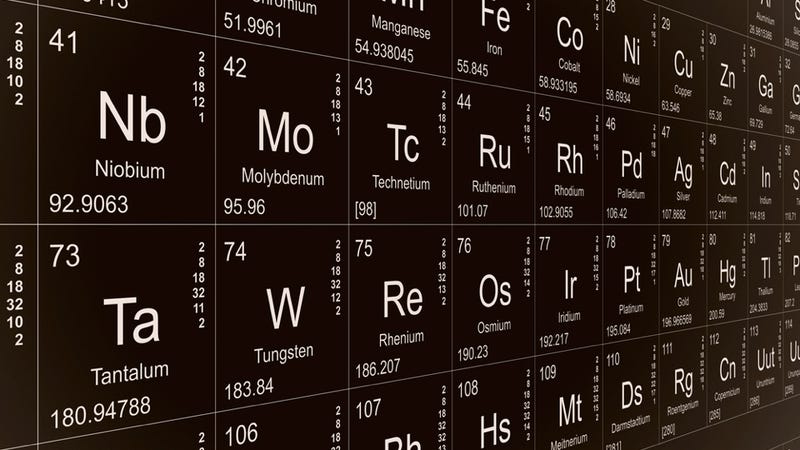 This week on "Ask a Physicist" we have a doomsday twist. Is it possible to make strange new elements that could ultimately destroy the world or are you destined to be Mendeleev's bitch? In this week's column, we find out.
Today's question comes to us from our own Annalee Newitz and Charlie Jane Anders who ask:
Could there be elements in the universe that we haven't discovered yet? Or is the periodic table all we're going to get?
Whenever I get an email from the management, I generally am forced to conclude that they have some sort of doomsday scenario in mind. Today's question seems innocuous, but lurking beneath the surface, I'm pretty sure I detect their evil scheme.