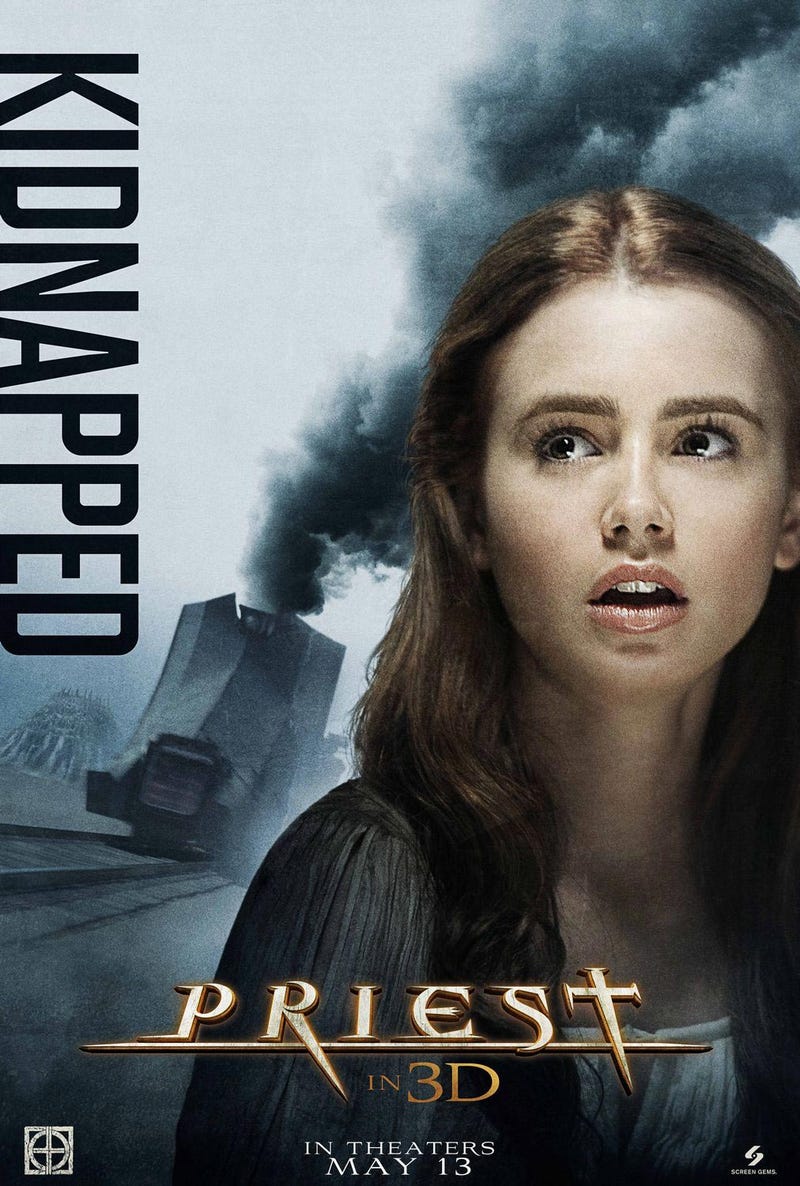 Lily Collins is stepping into two huge roles. It was just announced that she's playing Snow White in the untitled film where Julia Roberts plays the Evil Queen. And she's also starring in the movie of Cassandra Clare's Mortal Instruments.
We got a chance to talk to Lily Collins about taking on the challenging Snow White role, and she told a Wondercon crowd about her excitement at taking on Clare's epic saga.
So who is Lily Collins? She was in The Blind Side, and she also plays the young girl who gets kidnapped by vampires in Priest. And she's the daughter of former Genesis frontman Phil Collins — talking to reporters at Wondercon, she said that he's a proud father and she's a proud daughter.
Collins' movie is one of three Snow White films in the pipeline, but apart from the casting of Julia Roberts as the Evil Queen, her film has another huge advantage — it's directed by Tarsem Singh (Immortals). Collins told us: