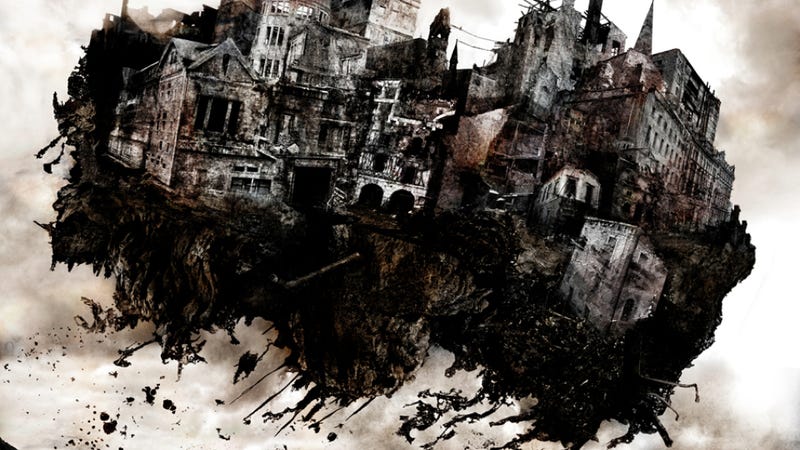 Inspired by the fiction of Thomas Ligotti and other dark masters of the horrific, Aeron Alfrey views the world as a strange and weird place, full of mysterious creatures. His monsters are abominable and his landscapes filled with creepy crawlies.
We've got a gallery of some of his most mind-searing creations.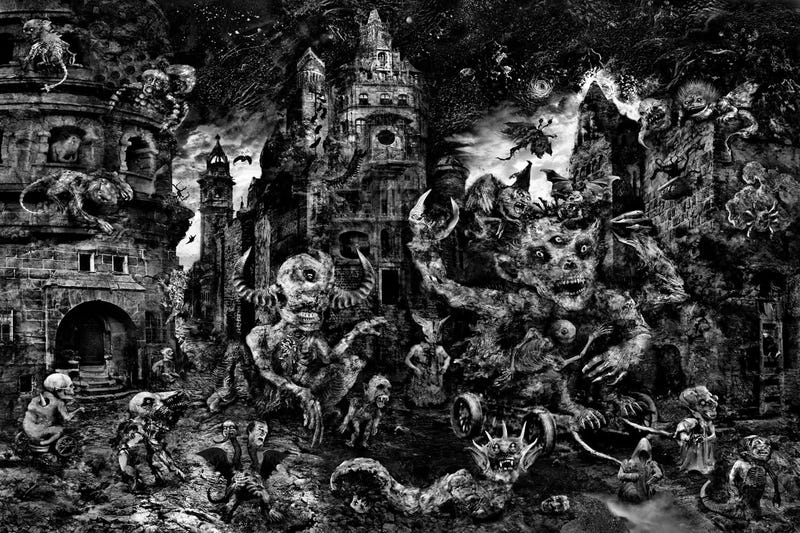 From Thomas Ligotti's Songs of a Dead Dreamer. This book was the first to introduce me to Ligotti's work. I've been a fan ever since. And Aeron has captured this world perfectly. (and yes, I still have my copy of the original Silver Scarab Press edition published by Harry O. Morris - one of my favorite artists - hopefully I can do a feature on him sometime soon).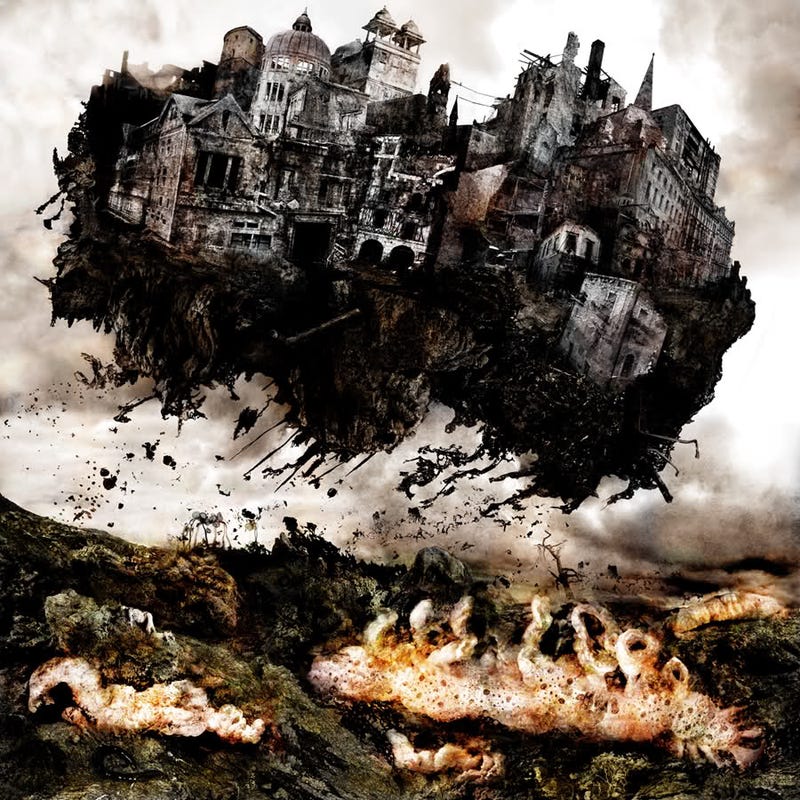 Artwork for the cover of album "New Life Behind Closed Eyes," by the band Unholy. Now out on Prosthetic Records. More about the music here: http://www.myspace.com/unholy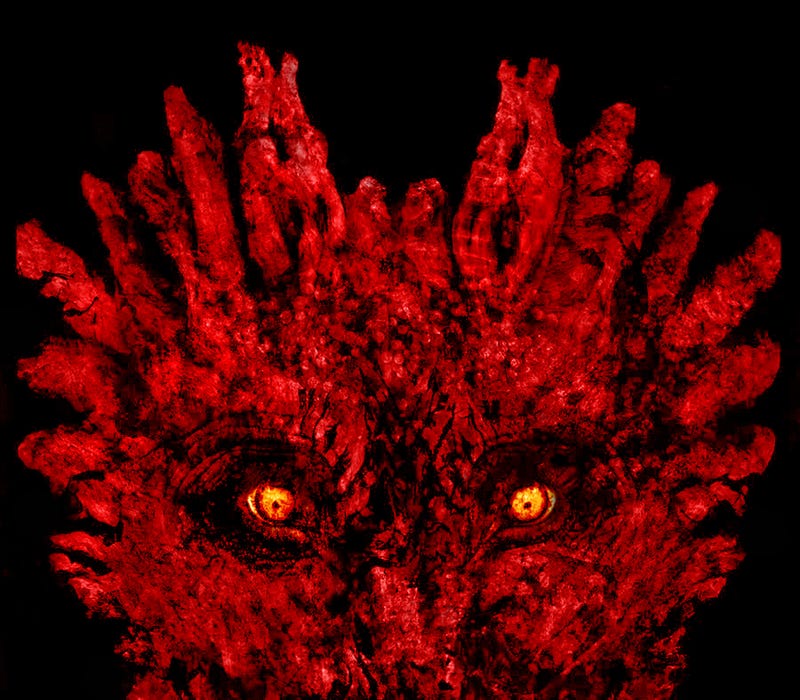 Demon - in color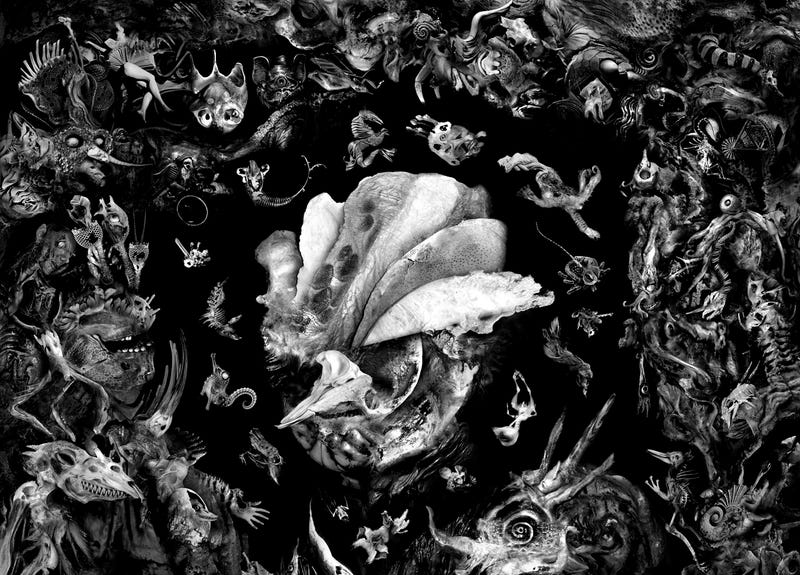 Portrait of Max Ernst - one of my favorite surrealists. I think he would approve. This portrait was published in a book from Fantagraphics Books accompanied by a selection of Ernst's collages from Une Semaine de Bonté.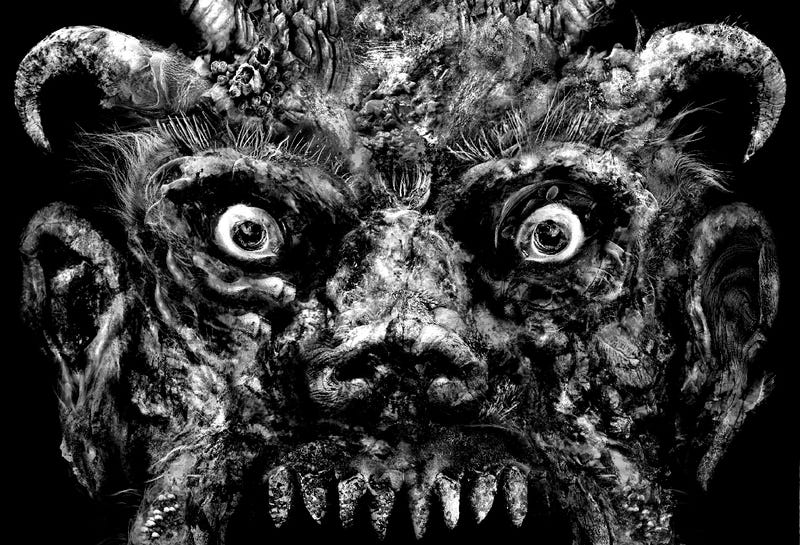 Monster - nobody does a monster quite like Aeron Alfrey.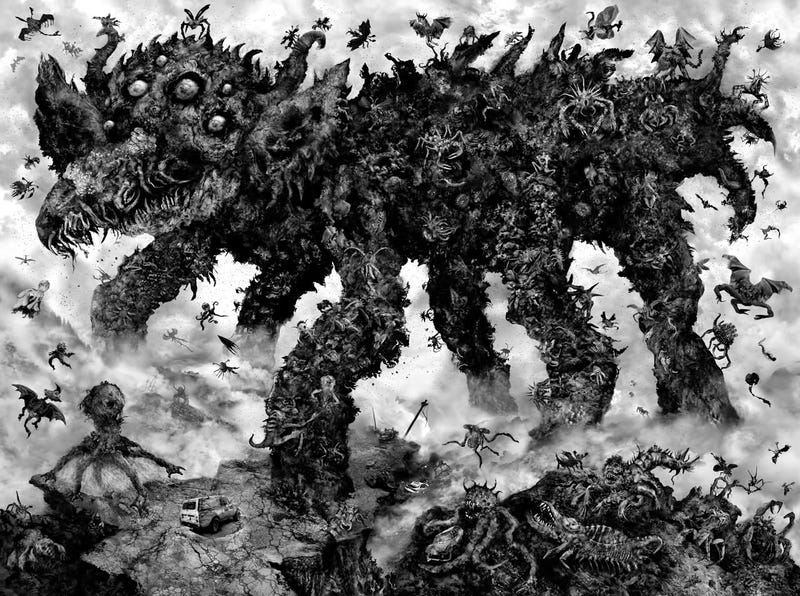 The Mist - yes, inspired by the Stephen King story. Another one of my favorite writers. And the movie adaptation was very creepy and cool, too but would have been better if they used Aeron's art. Don't you agree?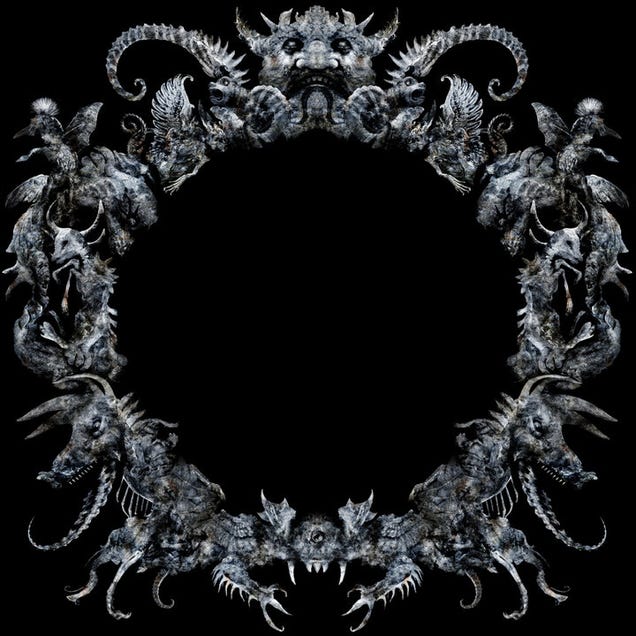 The Ring - Interior art for the album "New Life Behind Closed Eyes" by Unholy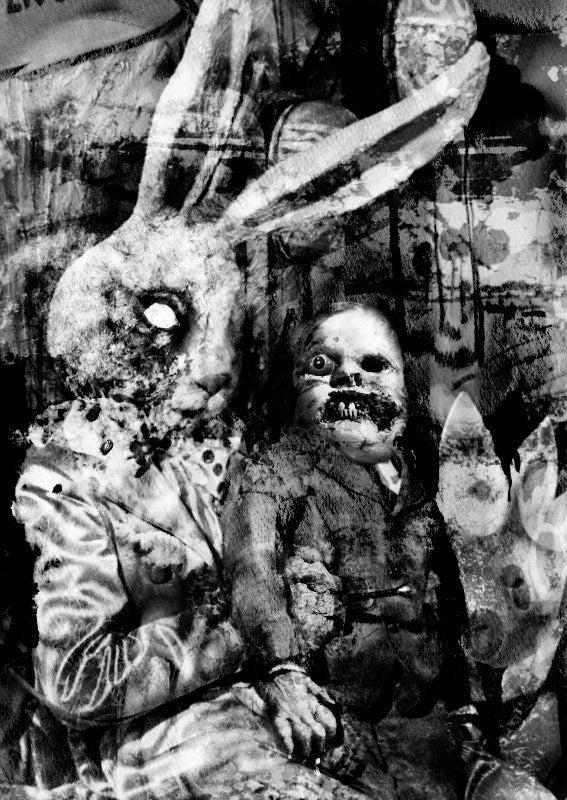 Nobody Sleeps with the Creepy Peeps - ok, this one will give me nightmares for sure.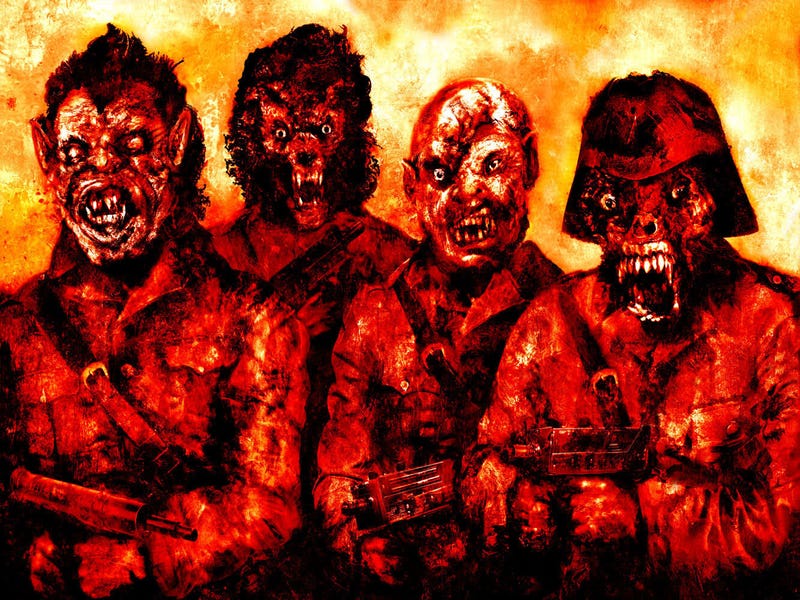 Nightmare Nazis from An American Werewolf in London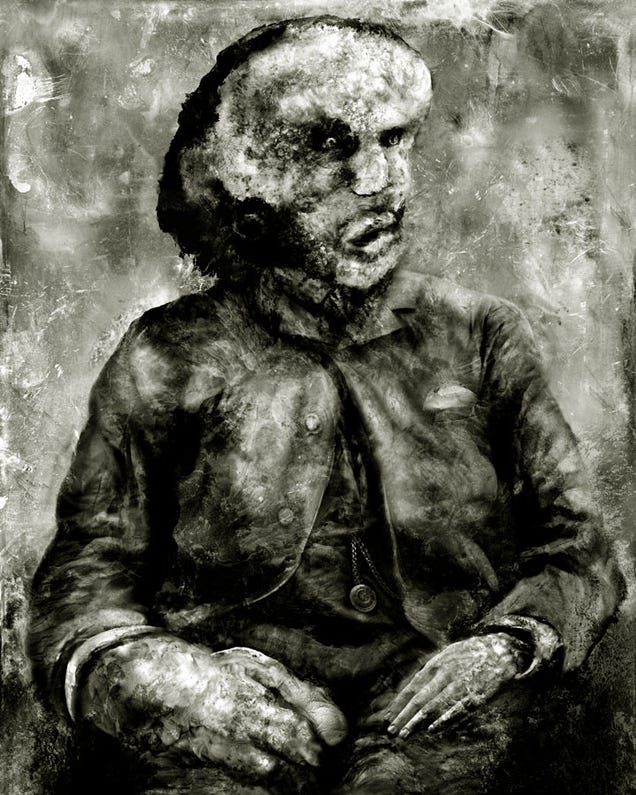 The last known picture of Joseph Merrick (aka - The Elephant Man)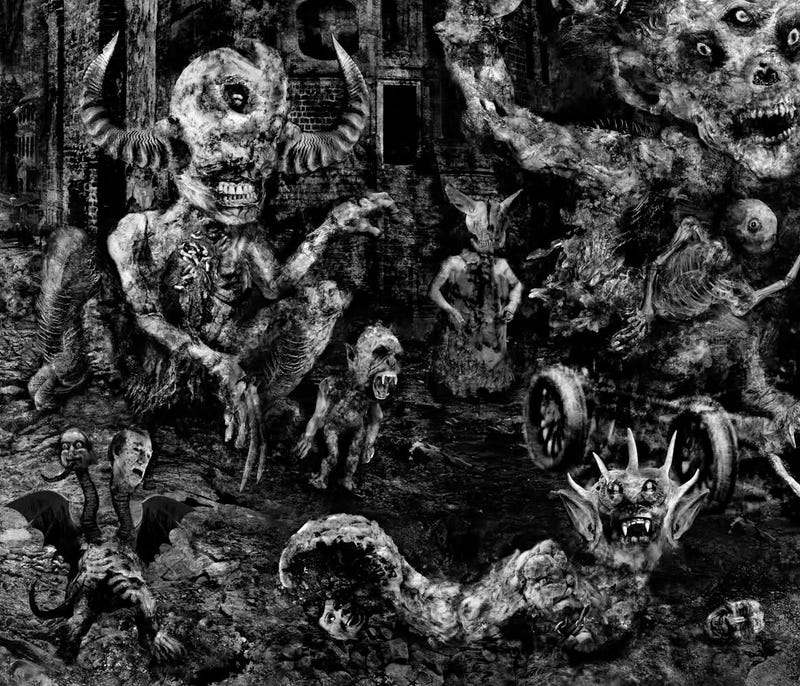 A detail closeup from The Songs of a Dead Dreamer - I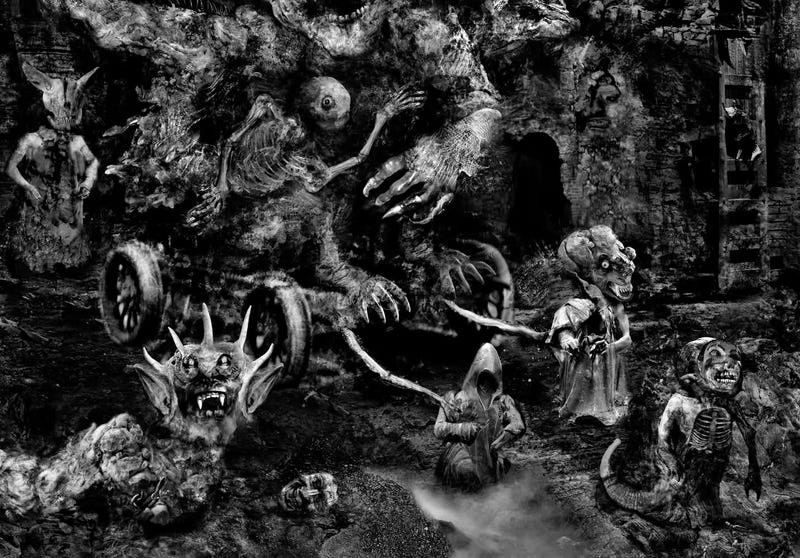 Another detail closeup from The Songs of a Dead Dreamer - II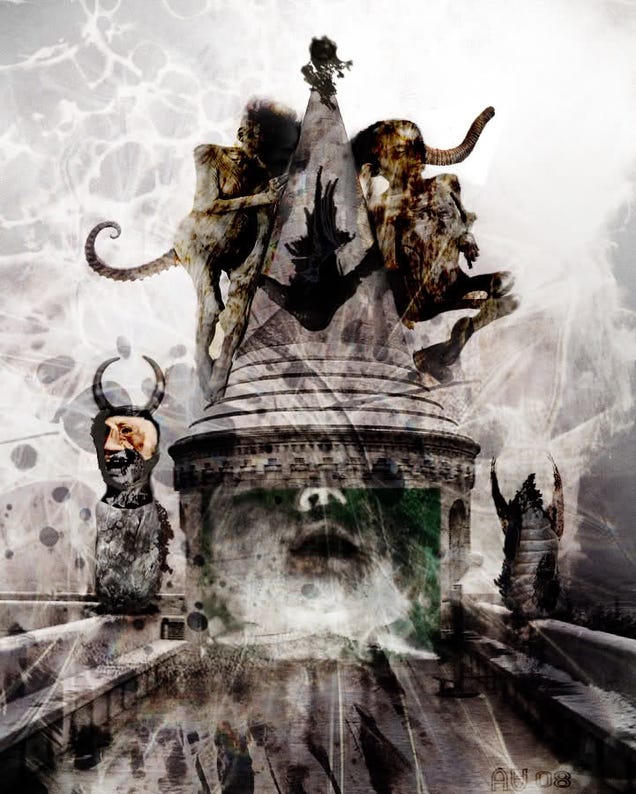 Jacob's Shrine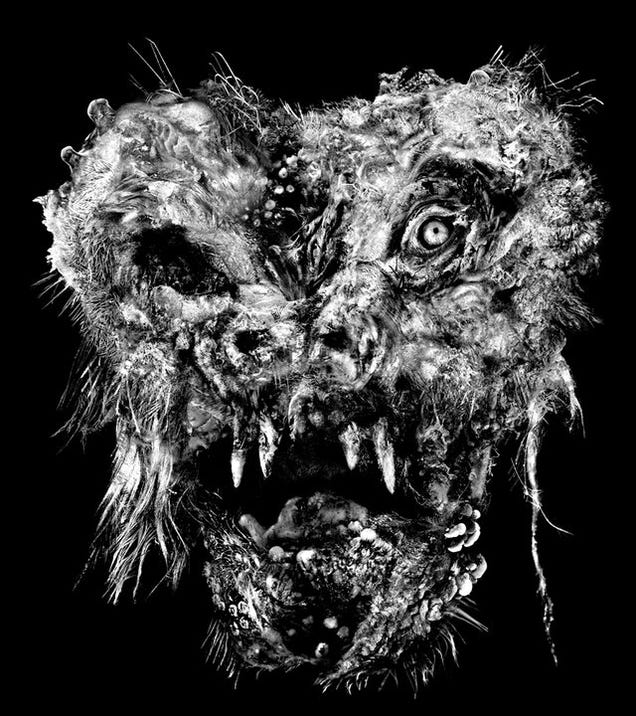 Demon - This is from an artbook devoted totally to demons. Now who wouldn't want one? Come on, you know you do.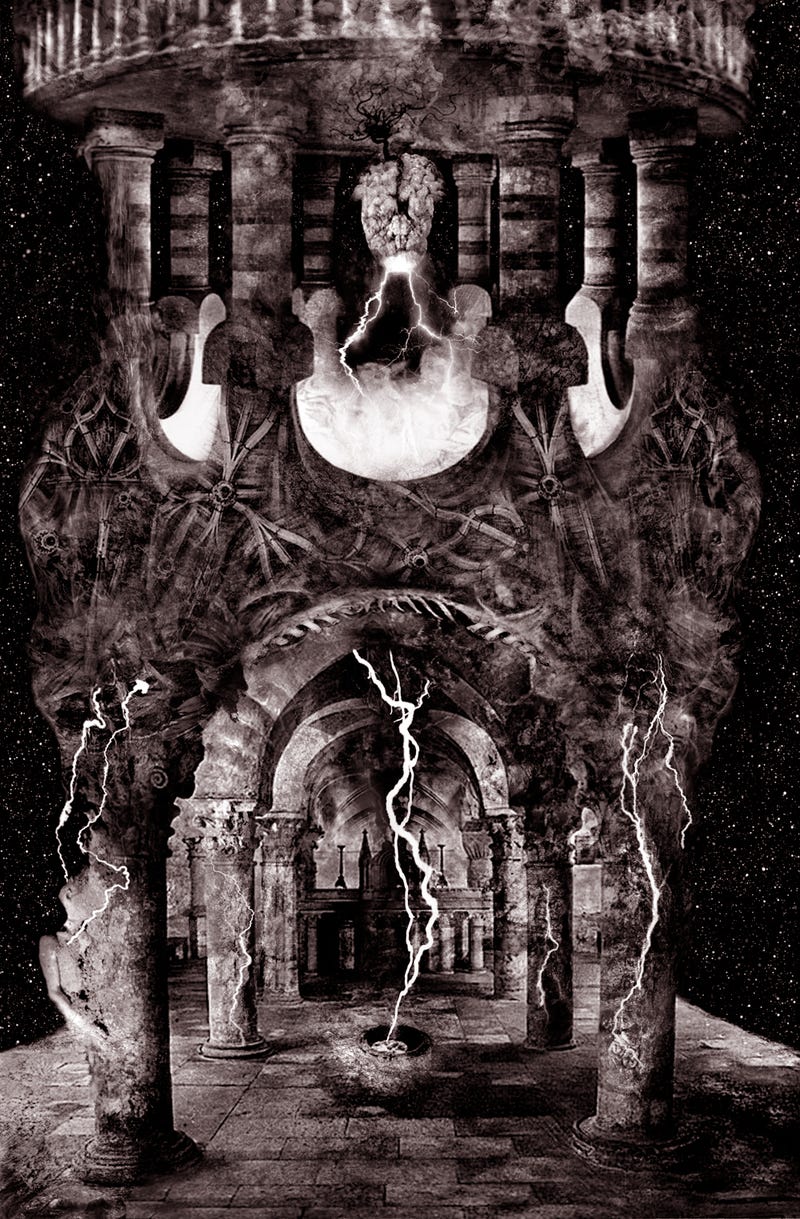 Temple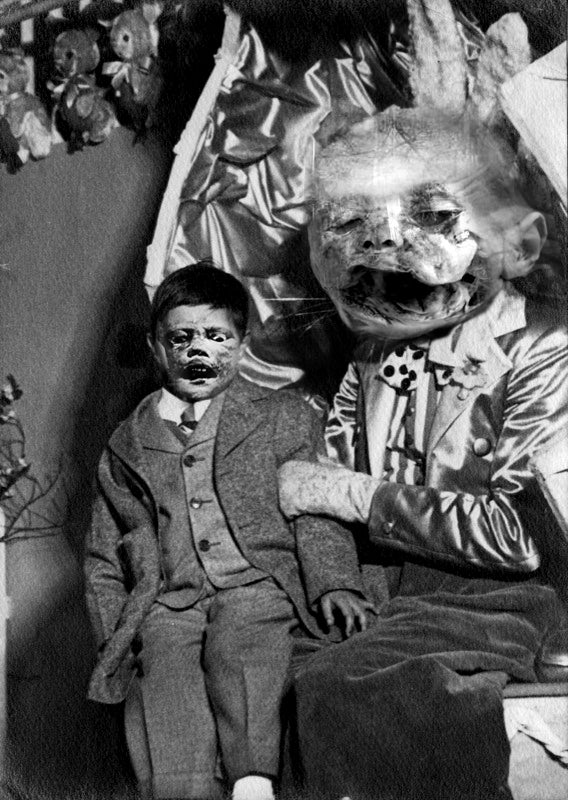 Another from Nobody Sleeps with the Creepy Peeps - truly the stuff of nightmares...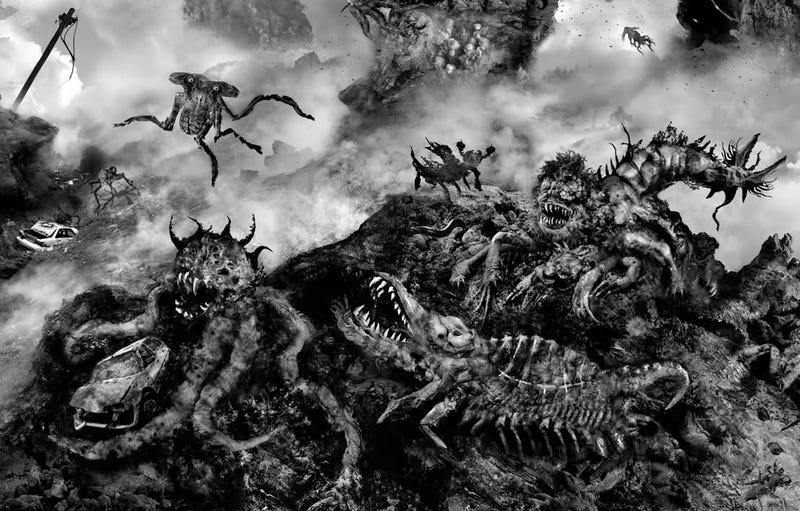 A closeup detail from The Mist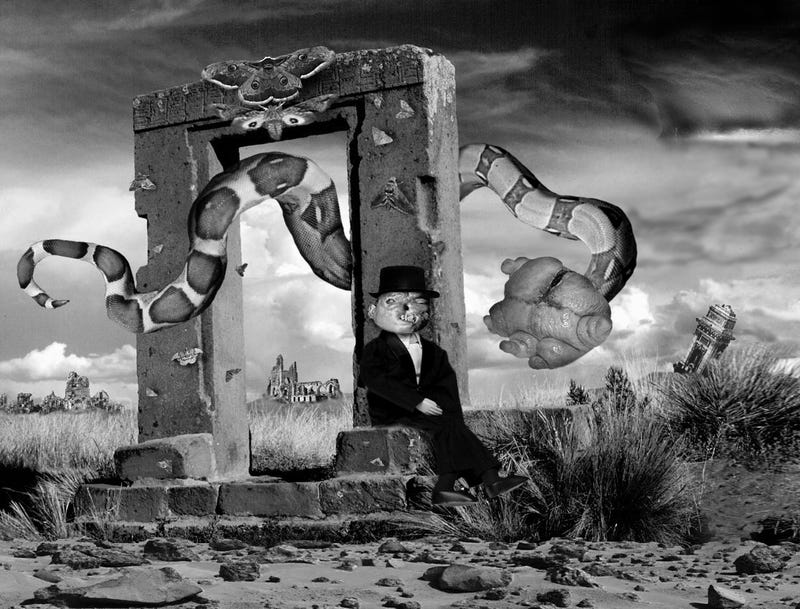 Recoil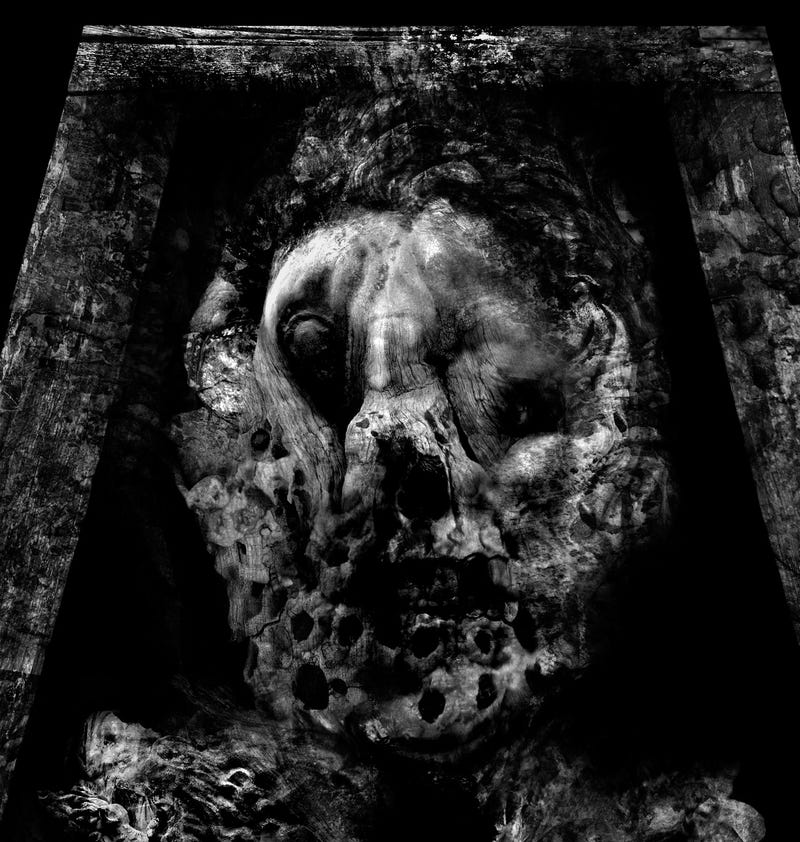 St. Pestilence - someone should write a song about this one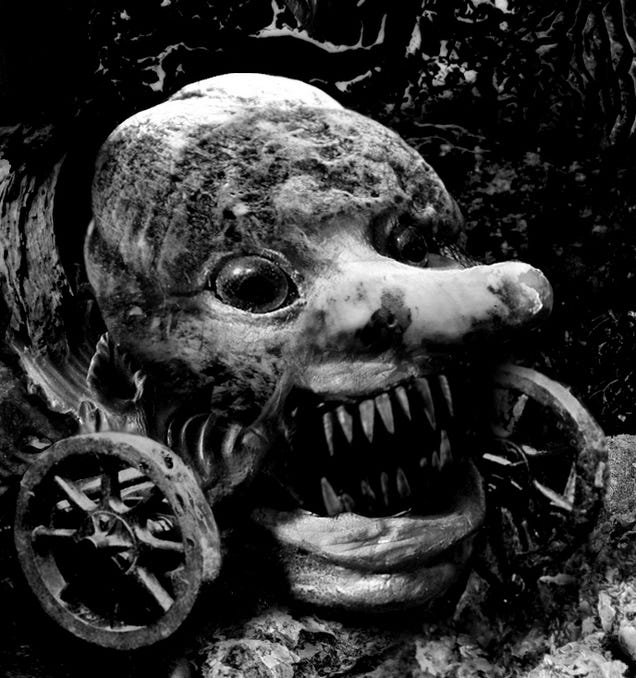 From The Battle of Blix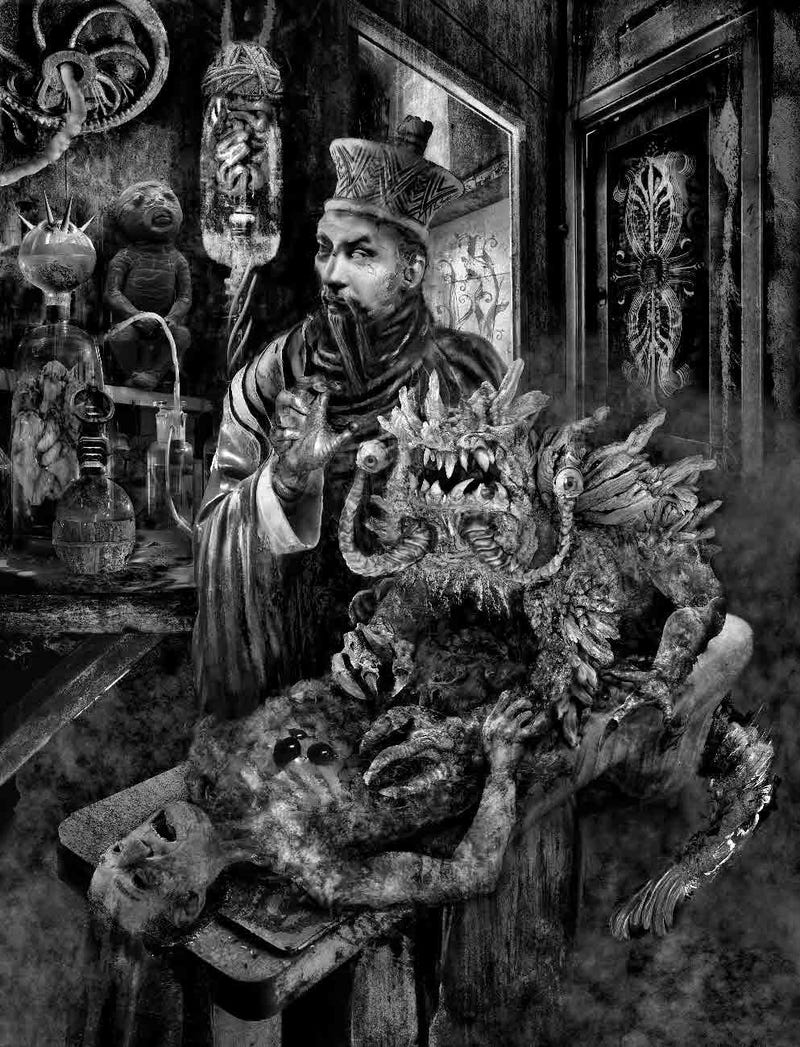 Cover Illustration from an RPG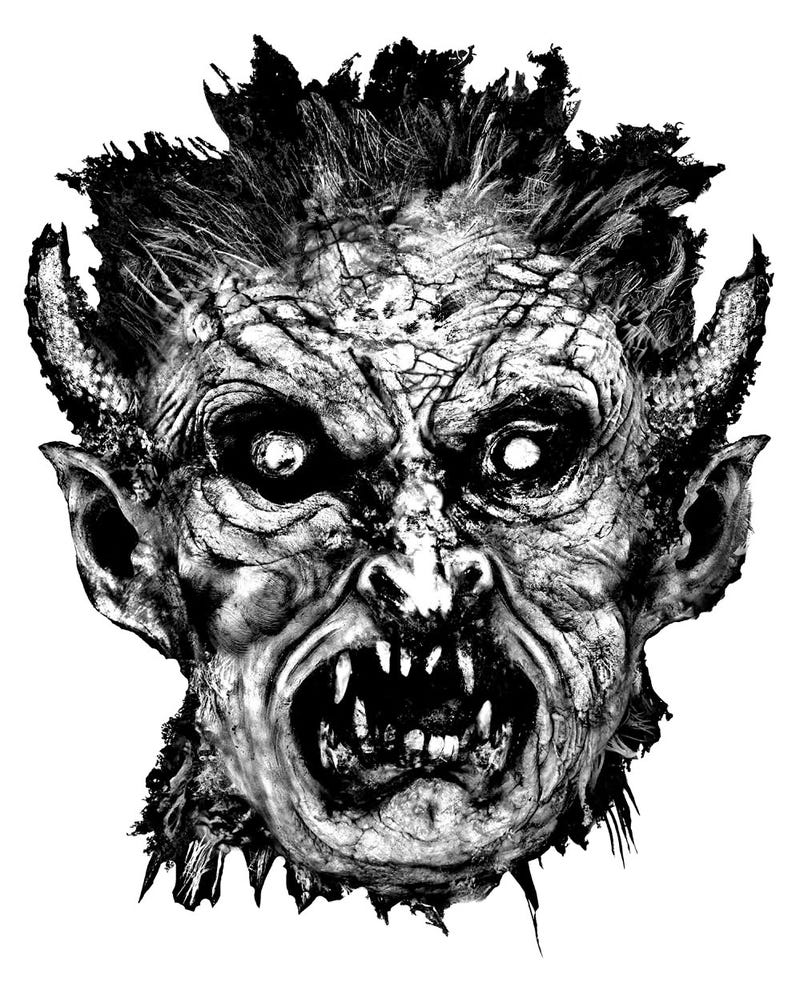 And I leave you with an Abominable Portrait
For more about Aeron Alfrey see his websites:
http://www.ligotti.net/gallery/alfrey...
http://aeronalfrey.blogspot.com/