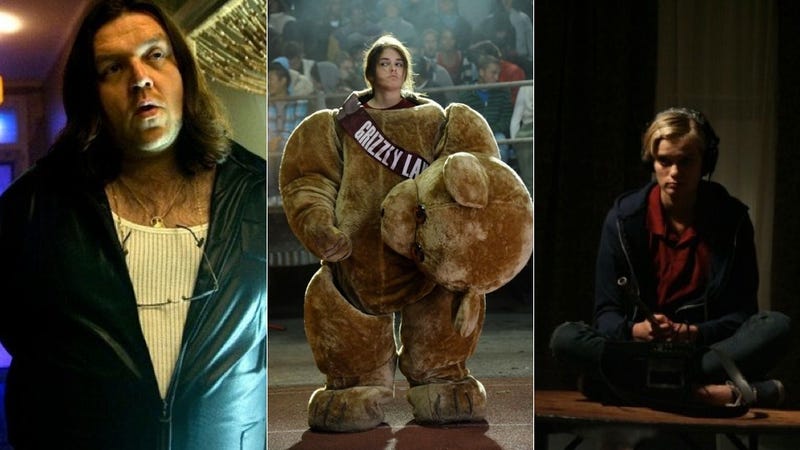 Every year, at least one movie comes out of Austin's South by Southwest film festival on its way to megahit status. Which of this year's fantastical science fiction and fantasy films at SXSW will hit the big time this year?
We'll be there, previewing and reviewing all the films at 2011's SXSW. Here are the flicks we're most excited about.
Detention
Joseph Kahn's is already well known for his Lady Gaga and Britney Spears music videos. But his demented movie about a time-traveling high school serial killer (that somehow involves aliens) is definitely going to leave its mark on society. The more we find out about this film (which stars Dane Cook and Josh Hutcherson) the less we understand, and that's a good thing!
Source Code
You loved Duncan Jones' Moon, but will you love his action thriller Source Code, starring Jake Gyllenhaal? Gyllenhaal plays a soldier who is sent on a special cerebral mission into the mind of a dead victim of a terrorist attack. Charged with finding the terrorist, Gyllenhaal must relive the last eight minutes of the victim's, life until he can figure out where the attack came from.
Insidious
We're expecting jump-out-of-your-seat scares from this movie about a family whose son is haunted by those who have passed on.
Super
Last year the superhero flick Kick-Ass won the crowd over, with a crazy Adam West-channeling Nic Cage. But can splatter movie-maker James Gunn and The Office star Rainn Wilson top that superhero hype, with their ultra violent real life costumed avenger flick Super? Wilson stars as a down-and-out nobody who becomes the Crimson Bolt and beats crime with a wrench. His motto: "Shut up, crime!"