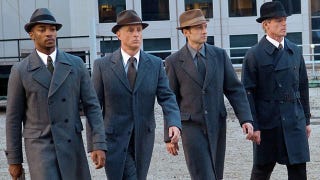 Want to know who was the mysterious Chairman that controlled the Adjustment Bureau in George Nolfi's new film? So did we — so we asked the director and got a few more clues to this person's identity.
He also explained why all the members of the Adjustment Bureau are men. Spoilers ahead!
Last week, we ran our exclusive Nolfi interview, but that's not all we got from this director. After watching his movie translation of Philip K. Dick's story we had to wonder — where did all the Adjustment Bureau women go? His answered revealed a whole lot more than we expected!