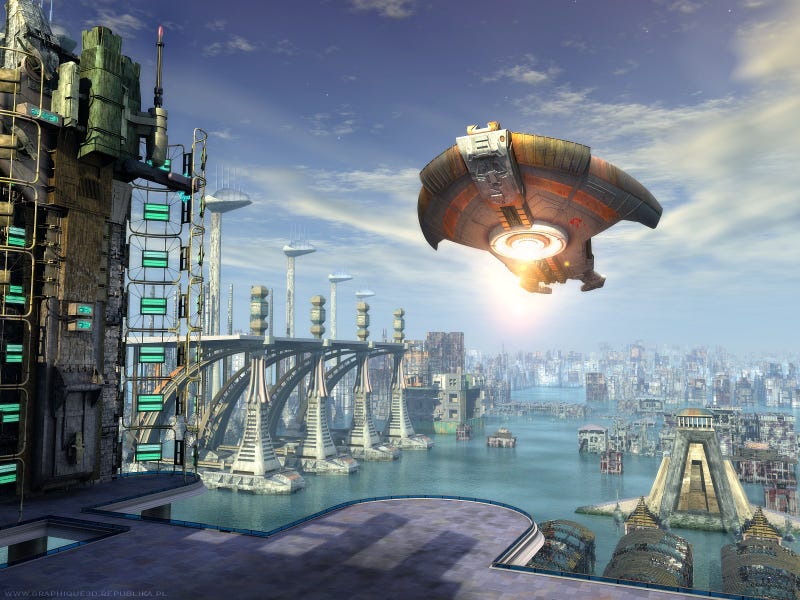 We've all seen proof that technology can bring people together and change the world. People are crediting Facebook with helping to organize the Egyptian protests that led to the resignation of Hosni Mubarak. It turns out that our faith in technology's ability to empower people wasn't misplaced after all. So where are all the stories about technology helping people to gain their freedom?
You would think this would be a major theme in pop culture — after all, we've all seen the internet transform the way we interact with each other. And even in established democracies, our relationships with the power structure have changed drastically thanks to cable news, Twitter, Facebook, and other social media. Former Howard Dean campaign manager Joe Trippi puts it really well in his book The Revolution Will Not Be Televised — starting in the late 1990s, we've seen "the gap constantly narrowing between science fiction and reality, between imagination and innovation." The rapidly accelerating pace of technological invention has left people believing that we're on the verge of a political transformation.
And now, events in Egypt and elsewhere have proved that it really can happen — electronic communication really can change the world. So why aren't we seeing this reflected in our pop culture?
Chalk this one up to cynicism. It used to be that pop culture was full of stories where technology helped people free themselves from tyranny — think of The Moon is a Harsh Mistress or Silverberg's Hawksbill Station. Not to mention almost every episode of classic Star Trek and late-1970s Doctor Who. And then there's Blake's 7, of course.