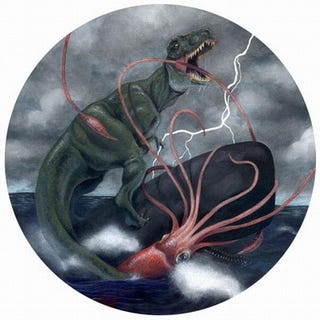 In unholy-army-of-the-night news, scientists have a new way to turn swarming beasts of the sea into unreasoning killers. Nothing is safe from their merciless aggression. Not . . . even . . . you.
Image via Brandon Bird.
Earlier this week, scientists announced they could use bursts of light to control the aggression centers of mouse brains. Once they zap these mice into aggression mode, all you can do is run. But where will we run to? These mind-control scientists, clearly bent on destroying us all, also have a marine unit of insane killer animals at their disposal. These animals aren't as precisely controlled, but what they lack in precision they make up for in disturbing Freudian subtexts.