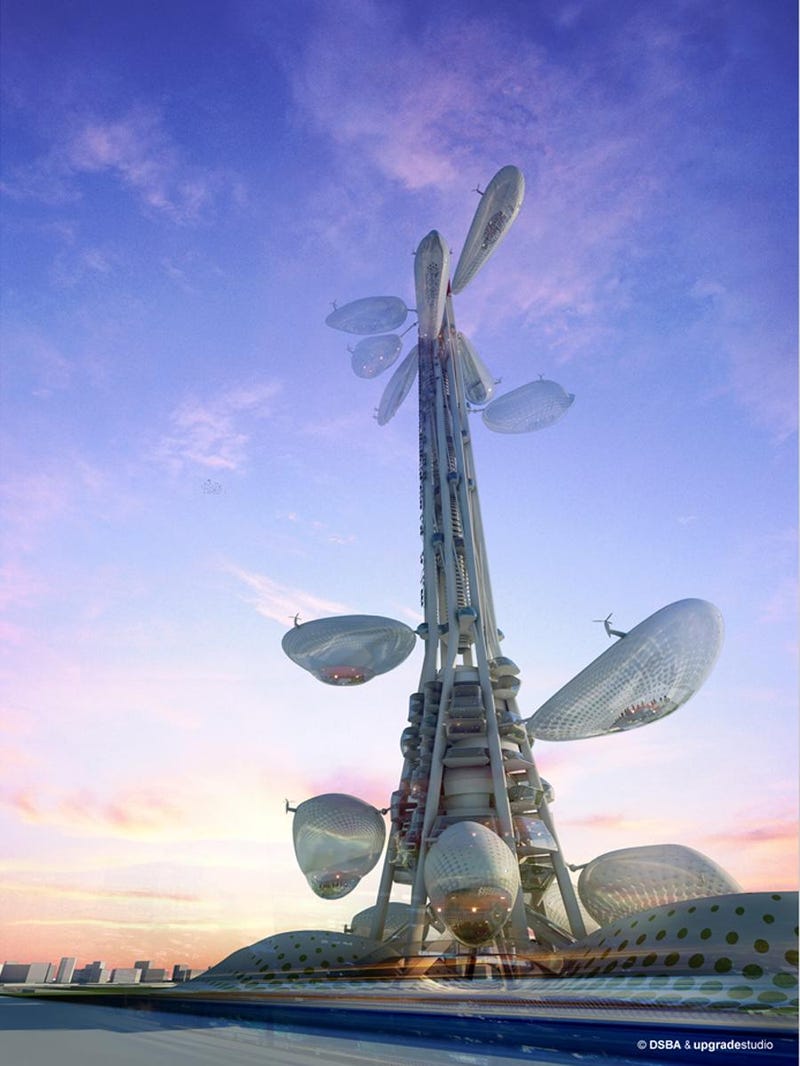 The future of architecture is lightweight, streamlined, and sleek as a cat on a hot photovoltaic roof. But sometimes, you can't help looking at these futuristic architectural designs, full of space-age supports and gravity-defying structures, and think, "No way would I ever actually go up to the top of that thing."
Here are the 10 most terrifying futuristic architectural projects, in no particular order. Some of these are already being built, others are just conceptual at this point. They're all utterly beautiful, daring and clever solutions to the architectural and environmental challenges of the 21st century. But they're also utterly terrifying to architectural laypeople like ourselves.
10) Above is the Taichung Tower project, designed by DSBA and expected to open this year. The 300-meter-tall tower features "floating observatories" made of lightweight materials from the aerospace industry, which can move up and down the "trunk" and hold up to 80 people each. And they're held up by helium, and an electromagnetic field! Would you ever dare to go up in one of those "observatories"? More details at Inhabitat.