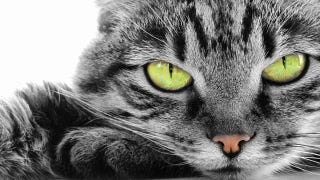 Dogs, sheep, pigs, cows, horses - all these animals and more have been fundamentally changed by humans to make our lives better. Domestication has fundamentally altered the course of human history, reshaping the land and other species to fit our new agricultural lifestyle. But how do you take a wild species and turn them into domesticated helpers? Why can animals like dogs or horses be domesticated while their close relatives like foxes and zebras remain stubbornly wild?
Image by dinadesign/Shutterstock
What is domestication?
Domestication is when humans take a plant or animal species and, through selective breeding, transform the species into something beneficial for humans. Historically, there have been three major reasons why humans domesticate. The first is to create a ready source of food, such as taking the wild ancestors of cows and turning them into cattle. The second is to harness animals for work, which can range from transportation to use in war, with horses being the most obvious example of this. Then there's domestication that creates pets and companions for humans - dogs are a great example of this.
When we think of domestication, we typically think of animals, but plants can also undergo a fairly radical domestication process. Some plant species remain virtually indistinguishable between their wild and domesticated forms, but others have very particular traits selected for and made dominant during domestication, as we'll discuss in a moment. Like animals, domesticated plants can serve a couple of purposes: crops are all the plants we domesticated for food, while house plants are all the ones we chose because they look pretty decorating our homes.
Before we go on, it's crucial to distinguish between domestication and taming. A single wild animal can be tamed if it is captured at a young age and raised with a lot of careful human nurturing. But this is strictly an acquired trait, and a single taming does not suddenly make the entire species domesticated. And, on the other hand, it is possible for a domesticated animal to return to the wild, although then it's a feral species, not a wild one.
---
When did humans start practicing domestication?
As with many of these deep historical questions, it's tricky to say with any real certainty. As humans in the Middle East began to switch from hunter-gatherer societies to agricultural ones about eleven or ten thousand years ago, they must have begun experimenting with how best to grow crops, and after even just a few generations the crops would have started to show clear signs of selection away from their wild counterparts.
There's evidence of semi-domesticated rye crops in Syria dating back over 13,000 years, although the first fully domesticated plant seems to be the bottle gourd, which had been transformed into a readymade container for human use by about 12,000 years ago. Cereal crops like wheat and peas appeared about 11,000 years ago, also in the Middle East, while the first livestock like sheep and pigs were also first domesticated about 11,000 years ago in various locations throughout Asia.
Still, although agriculture and domestication are now inextricably intertwined, it is possible to have one without the other. Hunter-gatherers may have domesticated at least one species long before they began experimenting with farming, as there's evidence that they kept dogs for hunting and companionship a few thousand years before the advent of agriculture. (It's hard to say with more certainty than that - the domestication date veers wildly between as far back as 30,000 years ago and as recently as 9,000.) And, as we recently discovered, there were also apparently some failed attempts to domesticate foxes. Ah, but why did dogs succeed where foxes failed? To put it another way...