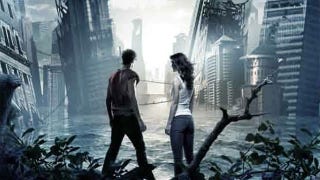 Our teens are living in horrible oppressive conditions — in their imaginations, at least. Dystopian fiction, which has never been more than a minor sub-genre in the past, has become a runaway success in young-adult publishing.
And adults are reading teen books like the Hunger Games series in droves. So why aren't we seeing dystopian novels that are actually aimed at adult readers?
The boom in young-adult fiction began with straight-up escapism — you had your Twilights and your Harry Potters, stories in which nice people fought for goodness or fell in love, against a backdrop that loosely resembled our real world. Only more magical. These books certainly had plenty of "dark" storylines, but mostly existed in the romantic or heroic modes. To be sure, there have always been dystopian YA novels — here's a partial list of the classics.