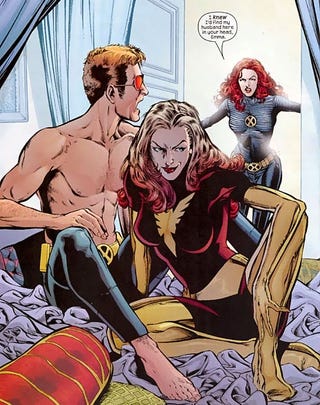 You might think Fringe has the strangest love triangle of all time — after all, it just gets more unusual the more we learn about it. But actually, science fiction and fantasy have given us plenty of other freaky love triangles — here are 10 other contenders.
10) Beta by Rachel Cohn
In this new young-adult science fiction novel, coming out in 2012, a teenaged girl and her clone are both in love with the same guy. And they're stuck in a bioengineered tropical paradise. The inevitable movie version will no doubt be lovely to look at.