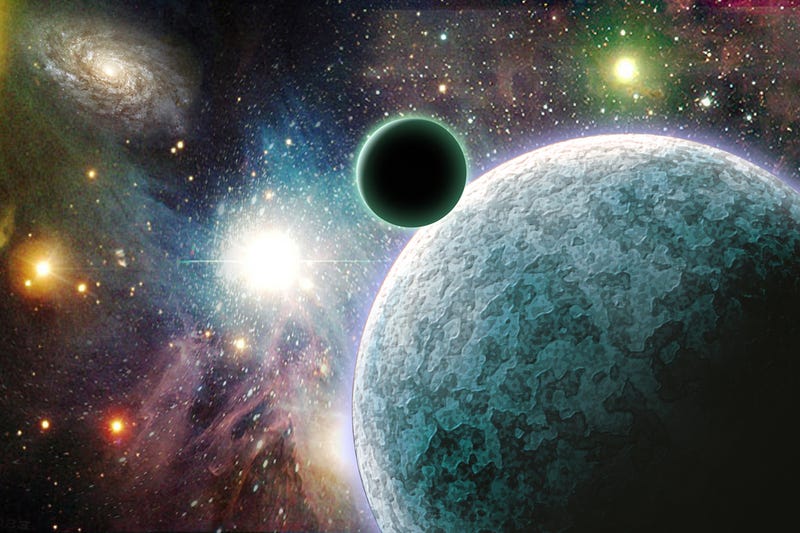 The universe is about 14 billion years old, but the most distant galaxies are much further than 14 billion light years. How can that be? In this week's "Ask a Physicist," we'll find out.
In my last "Ask a Physicist" column, I asked you to give me questions about cosmic inflation, and to the many of you who did, I thank you, and don't worry, I'll get to it.
Image by Bruce Rolff/Shutterstock
Apparently the internet has other ideas. In an informal poll on my facebook fanpage it became clear that I had a more pressing question to address this week: How do we measure the universe? This was prompted by a question sent in by Kim Bowman, who asks:
As we are looking deeper into space, we are looking deeper into the past. The most distant quasars are as far away as 30 billion light years, but the universe is only 13.8 billion years old. There seems to be some sort of contradiction there.
Talking about distances in an expanding universe is a bitch. The problem is that the ground (or at least space-time) is quite literally shifting underneath your feet as you're trying to make the measurement.
Don't Worry. Nothing's going faster than light.
Way back in my very first "Ask a Physicist" column, I talked about the expanding universe, and touched on a couple of very common misconceptions. The most important of these (at least for today's purposes) is that for the most part, galaxies are more or less sitting still while the fabric of space is expanding underneath them.