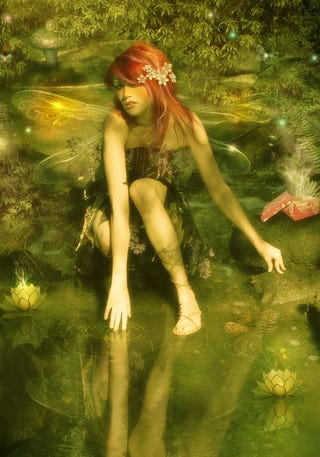 Is there anything sexier than faeries? The little wings, the delicate features, the sexy magic... it should surprise nobody that the fae have been starring in their own porn for ages. Here's the sexiest, most enchanting fairy porn. It's NSFW!
Top Image: My Reflection by AutumnsGoddess at DeviantArt.
The exploration of a unique type of speculative sexiness is becoming kind of a holiday tradition at io9 — last year on December 24, we ran our exploration of the sex lives of giant women.