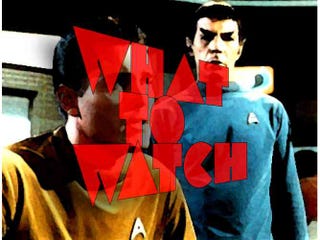 This week's television rules! There's the long-awaited Robot Chicken Star Wars special. Henry Rollins wants to know if you have the "warrior gene." Big Bang Theory does the JLA! Plus live(ish) comedy from Ricky Gervais, Jeff Bridges...and Monty Python.
Monday:
At 8 PM, The CW has the first night of its week-long marathon of The Vampire Diaries, if you've gotten behind on your vampire crack. It's pretty much either that, or Mariah Carey's Christmas special.
National Geographic has a special called When Rome Ruled: Doomsday Pompeii, focusing on the final hours of the doomed city before the volcanic eruption. That's at 9 PM.
We're not listing movies as a matter of course any more — but when there's something special, it's worth the occasional mention. At 3:35 AM, Showtime is showing Zerophilia, one of the strangest — and most provocative — queer movies we've ever seen. (Watch a clip from it, plus learn more about it, here.)