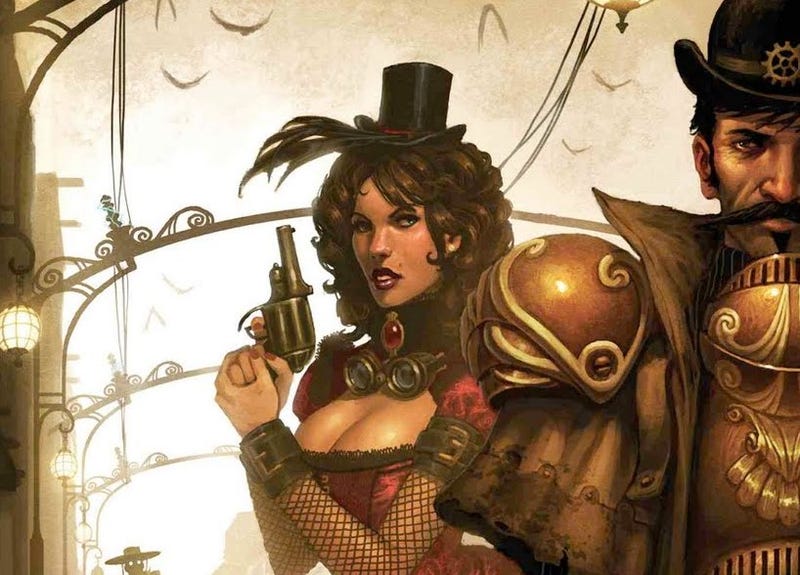 It's December, when the days get shorter and colder. But there's no frigate like a book, and this month your ship's come in: The month's new books include cut-throat tailors, steampunk Wyatt Earp, and zombie Star Wars.
Yarn, Jon Armstrong (Night Shade Books)
It's been all too clear since high school: Our near-future dystopic overlords won't be totalitarian double-talkers or far-right demagogues. Nope, it's the excruciatingly hip and fashionable. Or so posits Yarn, Jon Armstrong's stand-alone prequel to his well-received debut Grey. "Saleswarriors" fight it out for customers in places like Seattlehama, while the unwashed masses, on the other hand, toil in agricultural slums. And designer Tane Cedar is forced to grapple with this stark divide when his ex stumbles back into his life, begging him to ease her pain with a coat made from an illegal psychedelic yarn.

The Mammoth Book of the Zombie Apocalypse, ed. Stephen Jones (Running Press)