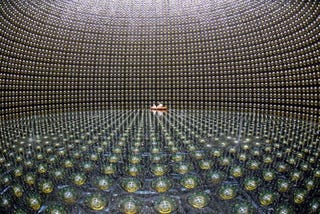 Physics is still grappling with two basic questions about the nature of matter: why is there more matter than antimatter, and where and what is all the dark matter? Meet the hypothetical X particle, the potential answer to both questions.
To quickly review these two mysteries, we know from the observed gravitational effects on visible matter that there's a lot more matter out there that we can't observe, and this is dark matter. Some particle that doesn't readily interact with other particles is the most likely dark matter culprit, but we haven't found such a particle yet.
As for antimatter, we know that the universe is mostly matter, but there's no obvious reason why this should be. Matter and antimatter are on a more or less equal footing, and any inequality isn't enough to explain the current dominance of normal matter. This phenomenon is known as baryon asymmetry. If you want a more detailed overview of these questions, check out our comprehensive guides to particle physics here and here.