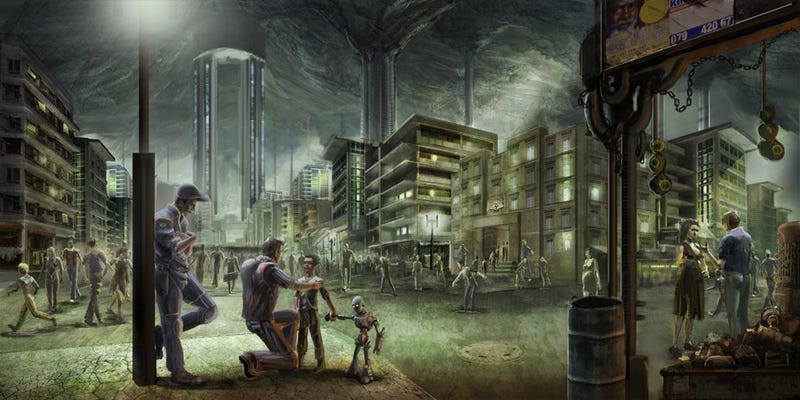 250 million years ago, 95% of life on Earth perished, probably from megavolcanoes. 65 million years ago, a meteor strike destroyed the dinosaurs. Now, some say another mass extinction is underway. Scientists tell you how to survive it.
Underground City by Gamefan84
Most scientists agree that there are five known mass extinctions on Earth, where many or most species of life were extinguished – usually by a sudden shift in climate or the composition of the atmosphere. Often, cataclysmic events help these extinctions along. A comet smashes into the planet, or megavolcanoes spew poison into the environment for a thousand years. There is also an ongoing debate about whether humans may be ushering in a sixth mass extinction through pollution, overhunting, and global warming.