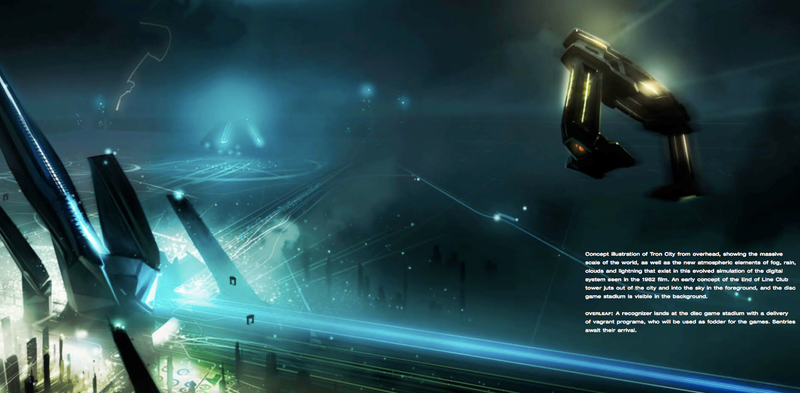 We recently had the chance to talk with Tron Legacy director Joe Kosinski. Kosinski, who originally trained as an architect at Columbia, told us about constructing the brand new Tron City and updating the Tron aesthetic for the 21st century.
You have a background in architecture. In Tron Legacy, you're building this virtual cityscape from scratch. Were there any architects or designers who informed the building of Tron City?
The architects who come to mind are Mies van der Rohe, Louis Kahn, Albert Speer — Speer was an architect for the Nazis, and you can see his influence in the designs for CLU's game arenas. You can see the influence of Neil Denari in Flynn's safe house. It was fun to pull from all these influences and construct something new for this movie. That's part of the reasons I took this project — I saw the opportunity to build a universe from scratch, not only with the architecture, but also with the character and vehicle design. You can put all of these elements together in a way that you couldn't do with other movies.
Would you say that the design of Tron City is more futurist or 1980s retrofuturistic?
The idea is that the Grid was created in the 1980s and evolved independent of the outside world. Syd Mead and Moebius' designs for the original Tron very much had an early 80s aesthetic, and it was fun to take these 1980s influences and evolve it forward within this particular world.