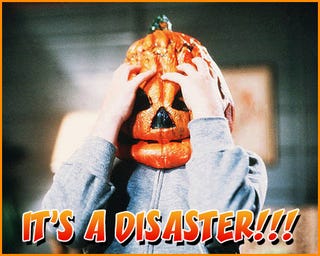 Welcome Children to the weekly (when I get to it) spooky recap of this week in io9. Enter if you have the guts to face the terror that is...
Meh, actually aside from the header image it has absolutely nothing to do with Halloween. If anything it's rather Paul Verhoeven heavy. Which is a good thing. Lets dive into my tricks and treats!!! As always click to enlarge.


LET'S DO THE TIME WARP:
This week saw the discovery of someone possibly using a Cell Phone in a film taken in 1928. Bullshit you say? I say NAY! Time travelers are everywhere if you know where to look (Thank you Shorpys).