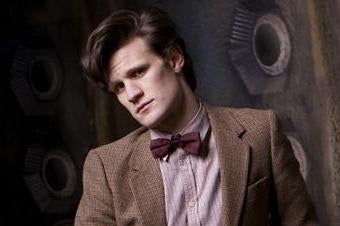 American Doctor Who fans, rejoice: The long-running time travel show will indeed be filming in the U.S. this fall, for a story in which the Doctor and his friends visit Utah in the late 1960s... and then the Oval Office.
Spoilers below...
According to a press release from BBC America, next month the Doctor Who team will do some actual filming in Utah for a special two-parter co-commissioned by the BBC and BBC America. It's "a story set in the late '60s in which the Doctor, Amy and Rory find themselves on a secret summons that takes them on an adventure from the desert in Utah - right to the Oval Office itself." And River Song will be along for the ride as well. Will the president be LBJ or Richard Nixon?
Update: Alasdair points out that this story could have something to do with the hint that Steven Moffat dropped in the latest Doctor Who Brilliant Book, about "Apollo ten and a half". Since Apollo 10 and Apollo 11 were both launched in 1969, that would put Apollo ten and a half in 1969 as well — which would indeed mean that the president would be Nixon.