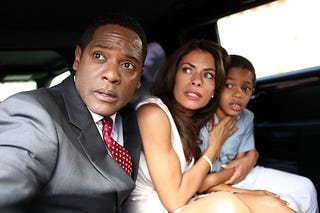 So last night's pilot of The Event didn't quite go as well as one might hope. The ratings were meh, and reviews have been mixed. What would this show have to do to win its audience over?
First, let's talk about what last night's episode did right.
As I said yesterday, Laura Innes is simply terrific as Sophia, the mysterious leader (?) of Mount Inostranka, the arctic prison/alien project. Pretty much all her scenes were good, and I liked the establishing moments where we saw the expression on her face when her colleague mentioned that somebody might go public with information about "the event." You could tell she would stop at nothing, including murder, to keep her project secret.