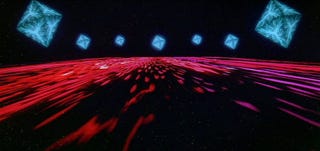 What happened on io9 this week? A conversation with Resident Evil's Paul W.S. Anderson and retrofuturism from the New York Times circa 1909. Also, here's a video of a guy having a bad trip at a screening of 2001. Enjoy.
The most epic and eclectic costumes from Dragon*Con 2010!
Doctor Who, Star Wars, and steampunk ruled the cosplay world at this year's Dragon*Con in Atlanta, Georgia. But the long weekend had a large mix of costumers of every age. Check out some of the best costumes we came across.