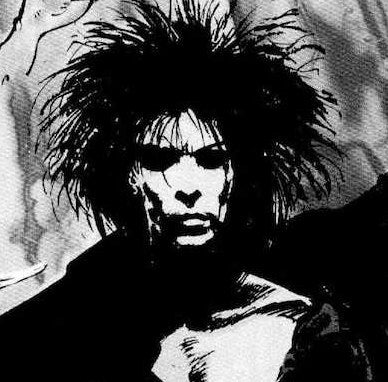 Rumor has it someone might actually get to make a Sandman TV series: Supernatural creator Eric Kripke. Odd? Yes. Brilliant? Maybe. There are just two things we need to know.
Heat Vision broke the news that:
Warner Bros. TV is in the midst of acquiring television rights from sister company DC Entertainment and in talks with several writer-producers about adapting the 1990s comic. At the top of the list is Eric Kripke, creator of the CW's horror-tinged "Supernatural."
We're extremely torn over this. While we worship Kripke's Supernatural, Gaiman's Sandman is law. Could it work? Sure. But there are two things we need answered about this bit of news, to solidify our excitement. First and foremost, is Gaiman involved?
As of right now, it's being reported that, "The author is not involved in the new developments, though since it is early in the process, that may change." Fair enough. We really hope this series gets his blessing, or even better his extensive input. We have a firm "Not Without Neil" stance on this.
We know that DC has been careful to seek the advice of Gaiman when dabbling with their Death and DC comic crossovers. Hopefully Warner Brothers TV won't be any different.