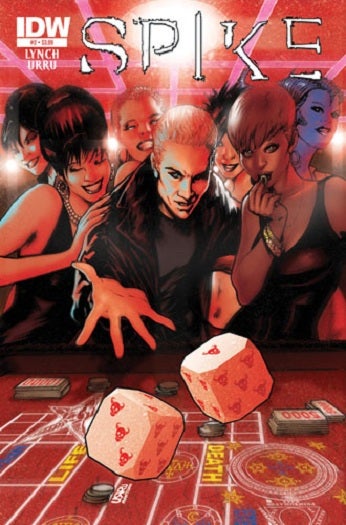 It's been confusing in the Buffy-verse lately. In Angel's own comic, he's been a heroic champion, while in the Buffy comics, he's been... well... it's confusing. So it's good news that both Angel and Buffy will soon share a publisher.
Last week, IDW announced that they would be publishing the final story arc in their Angel comic this November. Then in 2011, Dark Horse, which already publishes the Buffy comics, would be taking over the Angel series. Which means IDW may have a few months to wrap up the often-fascinating Angel series they've built, and slowly turn him into the Big Bad that Dark Horse created. Or at least start to think about it.
If you've been following Dark Horse's comic, you realize that this could be a bit of a challenge. Buffy season eight has taken everything we knew about the Buffyverse, grabbed it by the ankles and spun it in a dizzying circle. So how will IDW weave in the gigantic character reveals and twists that have happened over at Buffy into the remaining issues of their Angel series? Or will they even attempt to at all? io9's Cyriaque Lamar asked Publisher and Editor-in-Chief of IDW Publishing Chris Ryall about the transition:
When was it determined that Angel would dovetail with what's occurring in the Buffy universe?
I've been having conversations for months with Scott Allie and Joss about this. It's something I've wanted to work toward for a long time.
In Dark Horse's Buffy title, it was hinted that Angel would be the Big Bad for a while. To what degree were your creative teams aware of this development?
I got a sense from the comics that that might be where it was headed, but I got confirmation when that image leaked online.