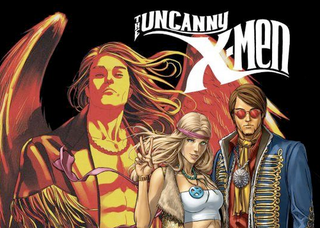 X-Men: First Class producer/former X-director Bryan Singer recently revealed that First Class takes place in the 1960s and has a pulpy Silver Age feel. And y'know what? I think this might be the thing that makes the X-franchise weird again.
In an interview with AICN, Singer divulged that X-Men: First Class wouldn't be a modern reboot, but rather a 1960s prequel that eschews the first three film's cast in favor of a new roster of oddball mutants. Here's how AICN's Harry Knowles summed up the setting of First Class:
[T]he film takes place in the 1960's. John F Kennedy is the President of the United States. Martin Luther King and Malcolm X are on TV doing marches [...] Vaughn is technologically inspired by JAMES BOND's tech of the time. The costumes will be far more comic bookish than we've seen before - and while Scott and Jean aren't here - Cyclops' brother Alex Summers aka Havoc will be, as played by Lucas Till.
Naturally, some folks are nonplussed why Vaughn would replace Scott and Jean with the Wavy Gravy incarnations of unknowns Darwin and Sebastian Shaw (and no, I'm not referring to "the first Anakin Skywalker" Sebastian Shaw — I mean the X-villain who's basically a super-strong Liberace). But I think this radical change of scenery could make the X-films something they haven't been in almost a decade — surprising. Here are four reasons why I'm liking what I hearing: