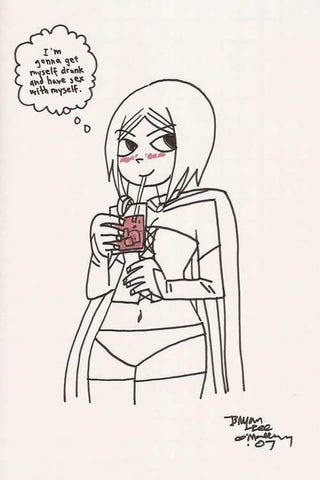 Oh look, it's Bryan Lee O'Malley's interpretation of Emma Frost. How ribald! The White Queen here is kicking off our best of this week, which included reflections on Max Headroom and conversations with Robert Kirkman, Jason Schwartzman, and China Miéville.
12 theories about "Lost" that were better than the actual show
A big part of being a fan of Lost was concocting your own theories, and nobody's guesses were more elaborate than those of Entertainment Weekly's Jeff "Doc" Jensen. Here are 12 Jensen theories that were cooler than the real answers.