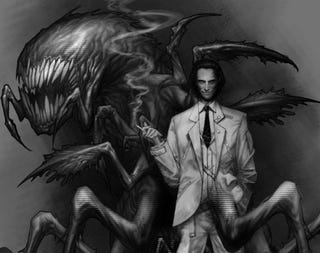 Last year, the internet was abuzz over the idea that famed music video director Joseph Kahn was going to direct a Neuromancer movie. That didn't happen, but this sick concept art gives us a hint of what might have been.
Concept art for Neuromancer film I was designing that didn't happen. This one by Splatt. Wanna see more?
And here it is:
Of course, now we know that Vincent Natali is directing the Neuromancer movie. But still it's always interesting to see what could have been.