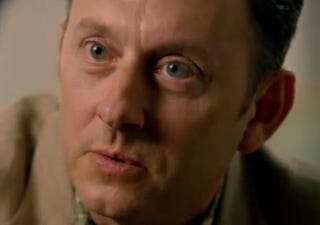 The entire 12-minute epilogue to Lost, which explains everything that may have mystified you, is on Youtube now. Update: And it's already down. Our reactions below, including spoilers!
So at least I got to watch the Lost featurette, "New Man In Charge," before it was taken down. Here's a brief summary, with reactions.
First off, this featurette definitely feels like it's only aimed at the fans who wanted "answers," and there's not much in the way of story here. I actually found it a bit uninvolving as a piece of narrative. But if you still really want to know what the deal was with the polar bears or Room 23, then all your questions (more or less) will be answered. (But no explanation for why the Dharma Initiative was on the island in the first place, other than what the show and its ARG already gave us.) Oh, and the synopsis we linked to a while back was totally wrong.