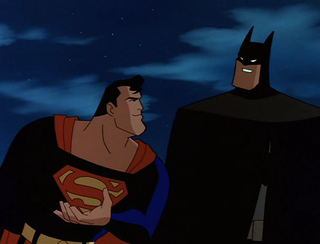 Tonight's conclusion of the already epic Eureka/Warehouse 13 crossover is just scratching the surface of science fiction's greatest TV crossovers. You may not believe some of what we're about to tell you about actually happened...that's why we brought video evidence.
Warehouse 13 meets Eureka


Well, we really ought to start here, shouldn't we? We've already gushed about how much we're loving this awesome crossover between Syfy's two biggest shows, and I'll have more to say about the Eureka side of the crossover tomorrow morning. Until then... Claudia. Fargo. Spiders. Lightsabers. Kissing. Enjoy.