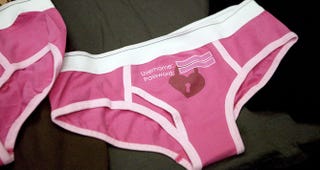 Last week the high tech world got just a bit more dangerous - or a bit safer, depending on your perspective. And it was all because of research presented at computer security conferences Black Hat and Defcon. Here's the lowdown.
Dave Bullock/Wired" />
Every year computer security experts, from garage hackers to intelligence agents, descend on Las Vegas to attend Black Hat and Defcon. At these events, you can learn highly technical details about the Android operating system and Microsoft's internal network - or you can learn how to fool biometric locks and crank call BP. These are the premiere conferences for exchanging information about keeping data secure. But they're also where concerned geeks stand up in front of thousands of people to whistleblow about bad privacy and security practices at major companies (or governments).
For all those reasons and more, announcements from last week's conferences are certain to change the future. At least, if you own a computer that's attached to the internet. (And by computer, I mean phone.) Without further ado, here are seven hacks (and one goof) announced at Black Hat and Defcon that you should know about.
1. You can tap into an ATM machine and make it spit out passwords and money.
This was certainly the flashiest news to come out of DefCon. Hacker Barnaby Jack bought some used ATMs on eBay, and managed to figure out a quick way to do what John Connor did in Terminator 2: Use a cheap computer to riffle through ATM passwords and get some quick cash. It's a scary little trick, and we posted a video of the hack earlier this week: