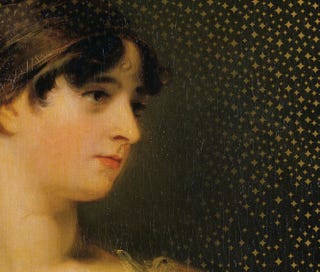 August brings some exciting new speculative fiction releases. We've got conclusions for the Hunger Games and Void trilogies, plus Regency magic and a sentient MMORPG. Here are the books you can't miss out on this month.
The Evolutionary Void, Peter Hamilton (Del Rey)
Sprawling, ambitious: Peter Hamilton's Void Trilogy is an example par excellence of modern space opera. Hamilton posits the black hole at the center of our galaxy is home to a micro-universe. But it's not just a abstraction—millions of believers avidly follow a Dreamer's visions of life inside the void, and they're convinced they've glimpsed paradise. The final volume in the series, The Evolutionary Void apparently picks up right where The Temporal Void left off. The Living Dream cultists have devoted themselves to relocating to the Void in massive ships. If they succeed, it'll expand the black hole until it swallows up the entire Milky Way. Understandably, a number of very ruthless people want to stop that from happening.

Mockingjay, Suzanne Collins (Scholastic)
For dystopian young-adult book fans, there's only one August release that counts: Mockingjay, the conclusion to Suzanne Collins' Hunger Games trilogy. Scholastic has kept a tight lid on any plot details, but here's what we know: Tough-as-nails Katniss is still standing after two rounds of the games, and the Capitol wants her dead. They don't care who they have to kill to get to her, either. She's a threat, and no one around her is safe — not her family, friends, or even District 12. Less than a month to go!

The Wesleyan Anthology of Science Fiction (Wesleyan)
This giant omnibus collection contains a century and a half worth of science fiction stories. That's the chronological distance, from believing Mars was was criss-crossed with verdant canals to landing robots on the rocky Martian surface. With academic thoroughness, the editors have assembled all the big names of the modern era: Bradbury, Ballad, Clarke, Le Guin. But they've also tracked back to H.G. Wells and even earlier, to the speculative fiction writers of the mid-nineteenth century.

Omnitopia Dawn, Diane Duane (DAW)