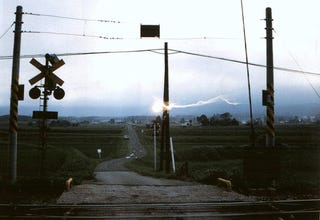 It skitters across the ground, floats in the air, is cold to the touch, and leaves scorch marks. It's been scientifically explained, or hey, it might be a total hallucination. It's ball lightning!
Ball lightning is the name given to a group of phenomena that have not been completely explained, or even agreed upon. Of the two words in its name, only the first is shared by all witnesses. According to most eyewitnesses, it glows and is shaped like a ball.
Everything else varies. Most reports say the balls are orange to beach ball size, but some say they've seen ball lightning the size of a bus. The ball can float, roll and bounce around solid objects, or do both. They're seen indoors or out. Ball lightning has reportedly been cold to the touch, left burn marks in rock, and electrocuted people. It fades away, or explodes and sputters out. Anything goes.
Since the exact properties of ball lightning are not agreed upon, a single explanation for the phenomena can't be reached. Those who believe that ball lightning is cool, consider it to be corona discharge – the same thing that is responsible for Saint Elmo's Fire, which produces light but not much heat. Those who believe it burns what it touches believe that it's a bunch of burning dust kicked up and ignited by lightning strikes. It could also be a plasma ball. Many explanations are out there.