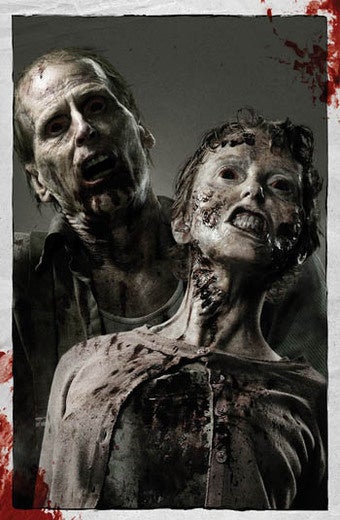 We got a chance to view the very first footage from AMC's The Walking Dead and it's pretty frightening. Its gritty realism is taken directly from the graphic novels. Also, Bear McCreary was unveiled as the show's new composer!
Here's what we saw:
Opening with crows picking at an animal, it's immediately obvious that this is gonna be a damn creepy ride.
Rick Grimes (played by Andrew Lincoln) is on the job. We see the sheriff's deputy before he's shot and trapped inside the hospital of nightmares.