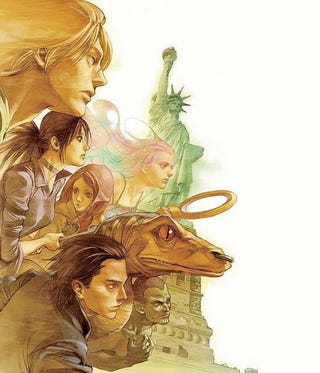 Wondrous news, the long-rumored comic book movie The Runaways is finally headed towards production. It's the Marvel project that's more Whedonesque than the Joss Whedon-directed Avengers.
Production Weekly twitter reported that the Runaways will start production next year:
We've heard rumors that Marvel wants Nick and Norah's Infinite Playlist director Peter Sollett to adapt Runaways graphic novels. But hopefully we'll have more light shed on this happening next week at Comic Con.