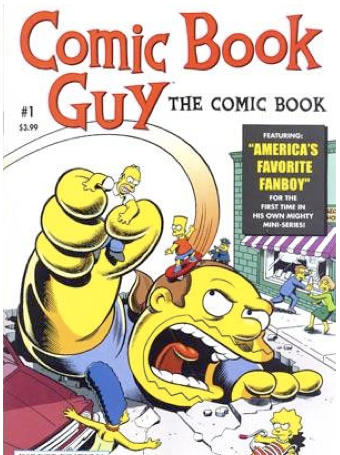 What's in comic shops Wednesday? A lot of new X-titles, the Predators comic book sequel, and the X-Files meets 30 Days Of Night. Comic-Con may be next week, but there's plenty of four-panel action on the racks.


The X-books are having a particularly big week. The Second Coming crossover wraps up in X-Men: Second Coming 2. The mutants have withstood a swarm of Nimrod Sentinels and now must square off against the cyborg Bastion. The Uncanny X-Men: The Heroic Age (Marvel) one-shot explores how the mutants fit into the Marvel status quo post-Second Coming — the crackerjack team of Whilce Portacio, Jamie McKelvie, and Steven Sanders are on art duties.
Finally, there's X-Force: Sex And Violence 1 and X-Men Origins: Deadpool 1 (Marvel). Two stand-alones about (respectively) Wolverine and Domino's sex life and Deadpool writing his own movie treatment à la Hugh Jackman. You already know if you're the target audience. As for X-trades, we have Kathryn Immonen and Sara Pichelli's X-Men: Pixie Strikes Back. The X-team's rising star must confront the secret of her villainous father.


What other issues will be in the shops?
Comic Book Guy: The Comic Book - The Collectors Edition 1 (Bongo): Cover of the week at the top.
Predators Preserve The Game One Shot (Dark Horse): It's the comic sequel to Predators. Who survived the onslaught of the film?
Batman 701 (DC): The "Batman R.I.P." team of Grant Morrison and Tony Daniels revisit the events between "R.I.P." and Final Crisis. That's good, as I thought that the segue between those two events went from Point A to Point Ω.
Stargate: Daniel Jackson 1 (Dynamite): SG-1's favorite PhD gets his own miniseries.
Solar Man Of Atom 1 (Dark Horse): Jim Shooter relaunches the old Valiant Comics crew this summer starting here. He'll also be tackling Turok and Magnus, Robot Fighter.