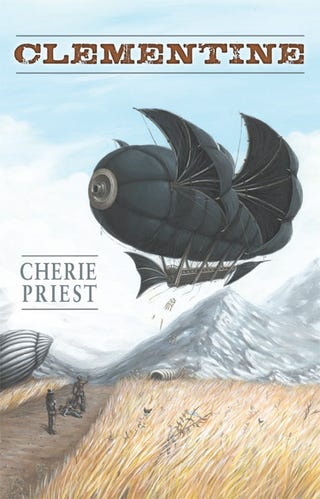 Summer is the most escapist time of year, with vacations and long voyages. And no escapist jaunt is complete without a visit to other worlds. Here are the best science fiction and fantasy books for this summer's beach reading.
Back to the Future
Ship Breaker, Paolo Bacigalupi: The Windup Girl author's latest, about an ecologically devastated Gulf of Mexico, is depressingly current. Nailer Lopez is scraping by in a post-peak-oil world, full of violence and injustice. But his whole life changes when a storm strands a privileged young woman and her lovely clipper ship. Maybe this vividly realized, humane YA novel is the perfect antidote to those horrifying oil-spill projections.
Zendegi, Greg Egan: Once science has mapped the human mind, what'll we do with it? Greg Egan has the Iranians using that information to create Zendegi, a massively popular MMORPG. But it's not all fun and games. Martin, an expat Australian journalist who discovers that he's dying, enlists the help of neuroscientist Nasim to create a virtual copy of himself. But this isn't out of some villainous wish for immortality. He just doesn't want to abandon his son. Highly recommended by our own Chris Braak.