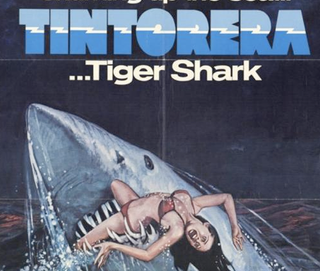 When Jaws hit theaters 35 years ago, Bruce the shark ruined July 4th weekend for many a beachcomber. Here are 15 lesser known dwellers of the deep. They're so ignominious that they make Jaws: The Revenge look like a documentary.
15.) Çöl (a.k.a. "The Turkish Jaws")
From the same cinematic tradition that brought us Dünyayı Kurtaran Adam (a.ka. The Man Who Saved The World a.k.a. "Turkish Star Wars") comes Çöl, which is only tangentially about a shark. No matter — Çöl earns its place in cult history for depicting a Great White with a serrated shoebox.